Mark Wahlberg Fans Are Going To Want To Watch Netflix This Week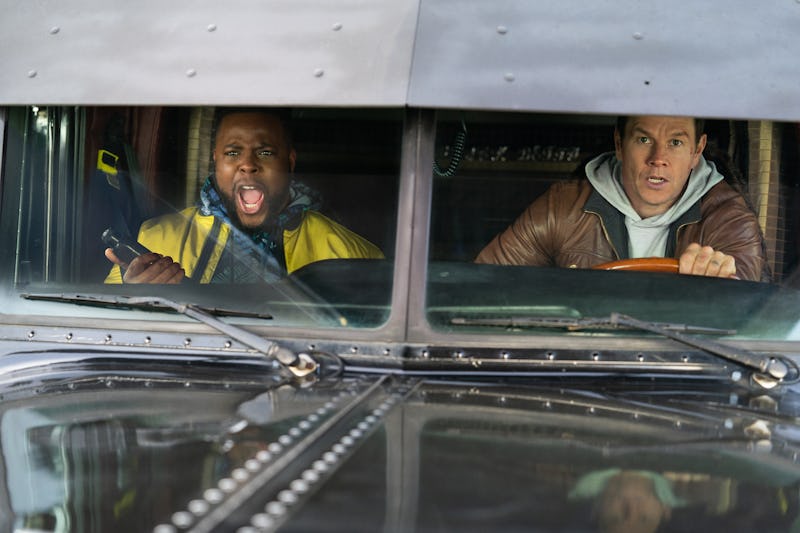 Netflix
Netflix is all about original content these days, as the site spends more and more money each year to produce big-time movies and TV shows. And among the movies and shows hitting Netflix this week is a new original film with some of the site's biggest star power yet. The film is an action-comedy called Spenser Confidential, and it features Mark Wahlberg in the lead role. Not only that, but the movie also boasts a supporting cast that includes Us star Winston Duke, Oscar-winner Alan Arkin, music superstar Post Malone, and one of Netflix's favorite comedians, Iliza Shlesinger.
The movie is based on the long-running Spenser series of detective novels by Robert B. Parker and others. In it, Wahlberg takes on the titular role of a former Boston police detective who was framed for a crime he didn't commit. After being released from prison near the start of the film, he teams up with an amateur fighter named Hawk (Duke) to try and wipe out the criminal corruption that has taken over the local police force. Arkin plays Spenser's old boxing coach who takes Hawk under his wing, whereas Post Malone is an inmate friend of Spenser's, and Shlesinger portrays Spenser's ex-girlfriend, who also becomes a member of his impromptu crime-fighting team.
In addition to Spenser Confidential, Netflix has a number of other exciting new additions this week, including several feminist-leaning foreign films, a few returning favorites, and more. Take a look below for the full list of everything that's hitting Netflix this week.