The One Pumpkin Treat You Need To Try This Year, Based On Your Zodiac Sign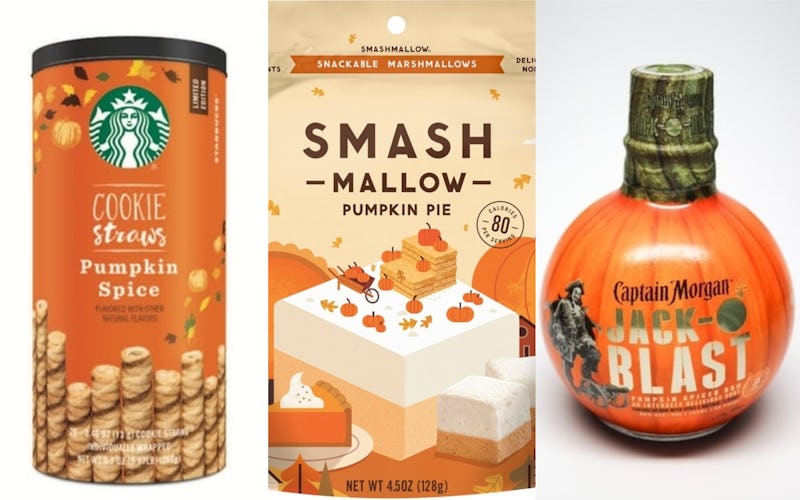 Courtesy of Brands
It's never too early to start planning for fall, with Virgo season kicking off and the sounds of back-to-school advertisements starting to edge their way into our screens. And of course, what better way to ring fall in than to celebrate with the various pumpkin-flavored products you can consume as the last half of the calendar year fully swings into view?
This year, there are a whole bunch of pumpkin products to try — and if you're a stars-obsessed geek like me, you can start the treat train with which pumpkin product fits you, based on your zodiac sign. Obviously one pumpkin-themed product isn't going to satisfy any self-respecting fall lover's fantasies, but the stars can give us a way to start.
Each sign's temperament and general personality preferences are a great way to match up what pumpkin variety they could like — for example, hard-working and workaholic earth signs like Capricorns will need a mean brew, while cheerful air signs like Gemini will like the sorts of cookies making their mark on the pumpkin scene.
For many of us, drinking Pumpkin Spice Lattes year in and year out is a time-honored tradition, but we can all agree it gets a little exhausting after a second. Read on to find out which pumpkin-flavored sort of product should get your gears grinding this year: