The Real Reason Nick & Vanessa Broke Up, According To Vanessa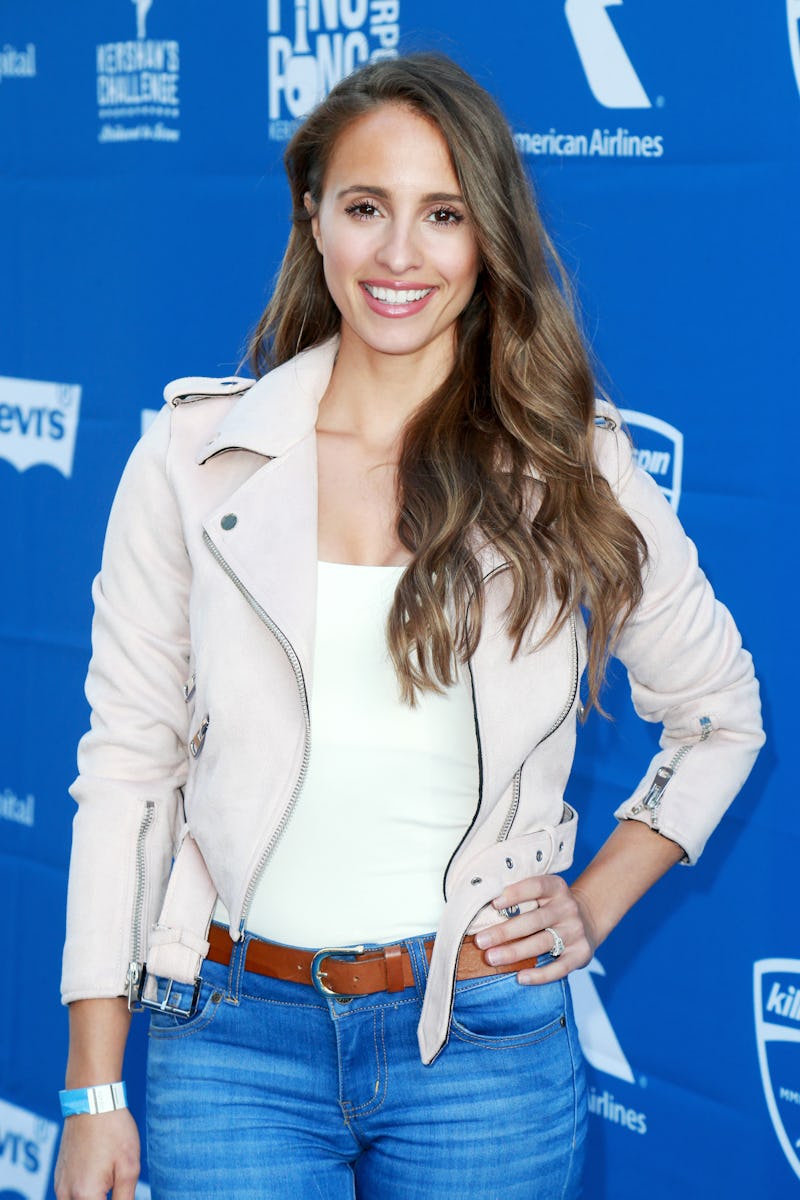 Leon Bennett/Getty Images Entertainment/Getty Images
In a new interview with People magazine, The Bachelor's Vanessa Grimaldi opened up about her split from Nick Viall and her plans as she looks forward to the future. The couple announced their amicable decision to split in late August, just five short months after viewers got to see their love story play out on the small screen. And now, Vanessa is giving more insight into the couple's struggles and the pretty simple reason behind their breakup.
In the interview, Vanessa said that it wasn't the distance between their hometowns that broke up the relationship. After much back and forth, some of which could be seen on Nick's season of The Bachelor, the pair made the decision as a couple that she was going to relocate to Los Angeles and support Nick during his time on Dancing with the Stars. Instead, it ultimately came down to the pair just not being right for each other. "In the end, as much as we loved each other and tried to make it work, we just realized we were different people fighting to keep a relationship when ultimately we just weren't the best fit for each other," Vanessa explained.
Following the couple's mutual decision to end things, Vanessa is focusing on moving forward in a positive direction. She harbors no ill will towards Nick and cherishes their time together. "My relationship with Nick and experience on The Bachelor has given me so many amazing and memorable moments in my life, and I am forever grateful," she said. "Nick and I were always transparent about the challenges in a relationship. We certainly had ours. I fell for him hard, and when you fall in love that hard, your heart breaks even harder."
Grimaldi also told People that the breakup has been a difficult one but she is concentrating now on the future and keeping a positive attitude moving forward. "It's hard sometimes, breakups aren't easy, letting go of the idea of what could've been isn't easy either," the reality star said. "But I'm trying to stay optimistic about the future and that one day the person that I'm meant to be with and start a family with — when the timing is right — we will find our way to each other."
She also said that she has turned to her family and friends during the post-breakup period for support and unashamedly admitted to sometimes just staying in bed to cry, saying that a combination of both of those things have helped her through this trying time.
Bachelor Nation hearts broke when the split was announced, but Vanessa's new interview provides some more closure to their story that played out in front of fans' eyes.