'RuPaul's Drag Race' Season 10 Has A Premiere Date & A Teaser You Need To See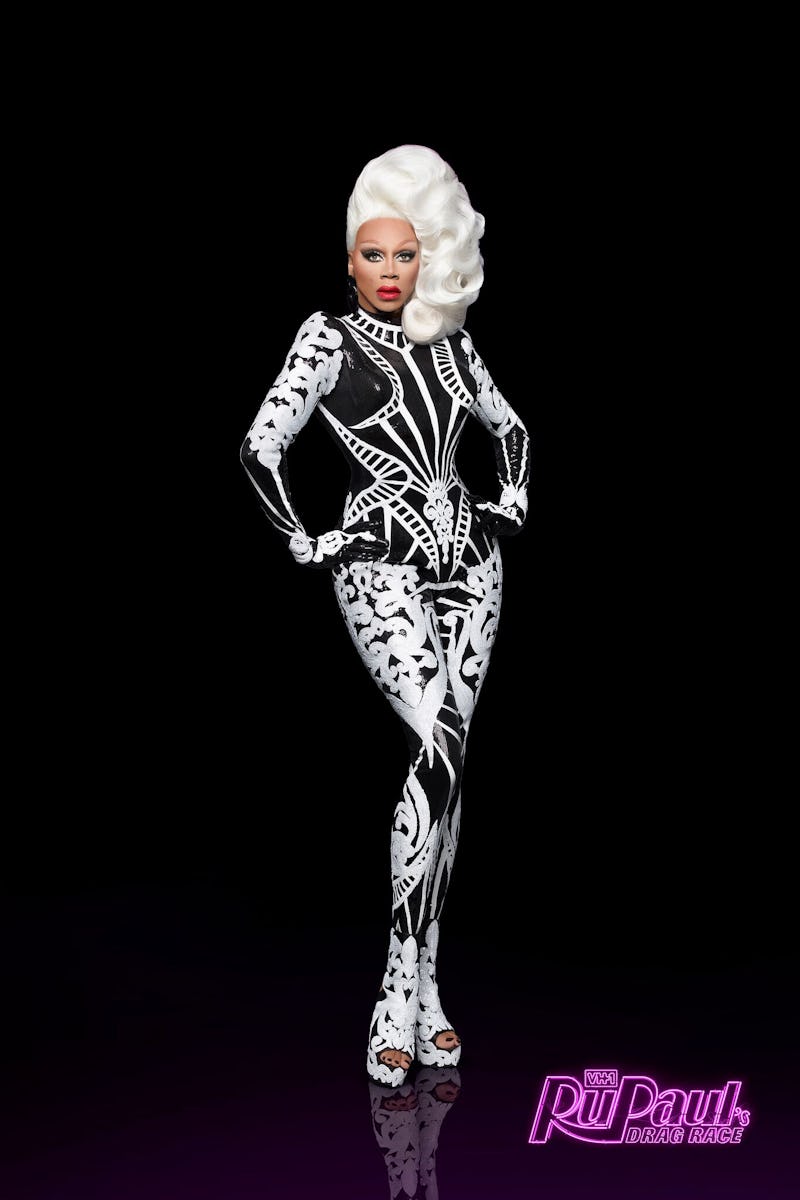 VH1
The all-star season is still in full gear, but Mama Ru has stayed hard at work and now RuPaul's Drag Race Season 10 has a premiere date. Oh, you thought she was gonna take a little breather in between seasons to powder her nose? Does that sound like the hardest-working queen in show business to you? No, it does not. Well, VH1 announced on Friday that the hit reality show will return on Mar. 22, but, even though that means that fans have just over a month to wait, they won't be doing so in a vacuum.
RuPaul's Drag Race All-Stars Season 3 will air for most, if not all of that time, so you'll never be alone. While you're pining for Season 10 of the original, there will always be a new runway to critique, another Handmaid's Tale reference to puzzle over, or a passive-aggressive lipstick message to spritz off the mirror. In short, there's never a dull moment in the Drag Race universe; they never take off one show unless there's another one underneath.
But the blessings don't stop there. VH1's Feb. 16 press release also Ru-vealed that the three-time Emmy-winning series is getting a serious boost in length this time around. The show will go from an hour — well, 45 minutes without commercials — to a solid 90 minutes. It's an exciting increase, and no one is more tickled by it than the series' executive producer and star-powered host, RuPaul, who promised that, "to celebrate a decade of Drag Race, we've pulled out all the stops. The queens, the challenges and the shenanigans are off the mother-tucking charts."
Much like former contestant Trinity Taylor on the runway, these episodes have historically learned the art of a "fierce tucking" to fit in all this epic content. Having 30 extra minutes to play with should be huge for the series, but just because it's expanding in one direction doesn't mean it's shrinking in another. Drag Race's hit after-show Untucked isn't going anywhere, and you can take RuPaul's word on that: "I'm thrilled that Untucked is back on VH1. 'Cause, henny, if you ain't watching Untucked, you're only getting half the story. Okurrr?"
While Drag Race proper follows the queens' onstage performances as they compete to get into the Drag Race Hall of Fame, Untucked provides a crucial look behind the scenes. Cameras stay on the contestants as they wait backstage during the judges' deliberations, waiting to see if they'll have to lip sync for their life, or if they're safe from elimination and proceeding on to next week. It's a tension-filled time, so the conversations that spring up in those moments can sometimes be more compelling than the show.
In addition to all this good news, Friday's release also came with a Season 10 teaser trailer. Just 10 seconds long — are you sensing a theme, here? — it urges, "In a world full of nines... be a ten," before flashing the premiere dates in neon.
So, we know the premiere date, the length of the show, and can guess that it will probably be between 10 and 16 episodes lon, to correspond with previous seasons. What we don't know yet is the cast, as that information hasn't been officially released.
However. This isn't anybody's first rodeo, and there's a lot of speculation on the internet as to the identities of the new queens. For example, one of the rumored contestants is Eureka O'Hara, who had to leave Season 9 after an injury and was promised a return shot after she healed. But, ultimately, fans will have to wait for official confirmation as to who's in line to snatch the crown.
In the meantime, comfort yourself with the knowledge that there will be more Drag Race where this came from. RuPaul confirmed just last month that they're currently casting for Season 11, so this franchise shows no signs of slowing down.