The Songs in '13 Reasons Why' Season 4 Are An Indie Music Lover's Dream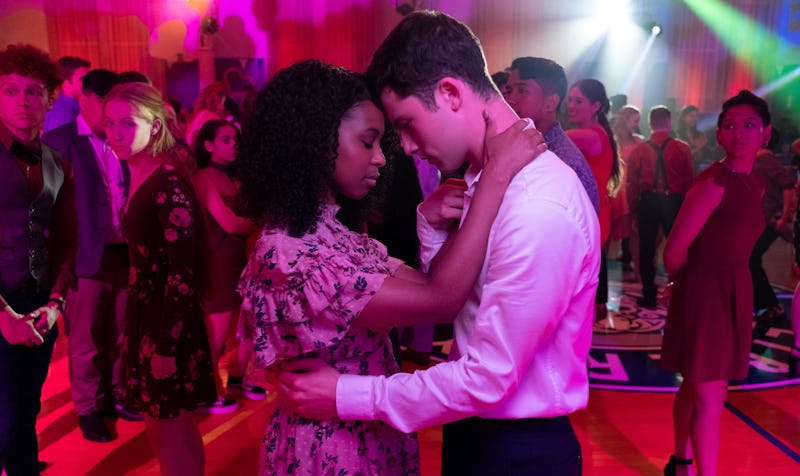 DAVID MOIR/NETFLIX
The final season of 13 Reasons Why is out on Friday, June 5, and so is the Netflix show's newest batch of songs. While the trailer features the Jens Kuross song "Spiraling," it doesn't appear on the 13 Reasons Why Season 4 soundtrack, which is available to stream on Spotify. The playlist has 59 songs and features mid-aughts rock musicians like Arcade Fire, Young the Giant, and Vampire Weekend, in addition to plenty of current indie faves: St. Vincent makes an appearance, as do H.E.R., Perfume Genius, James Blake, Blood Orange, and Troye Sivan. It's an indie fan's paradise, in other words.
The final season of 13 Reasons Why also features several hip-hop tracks from artists like 070 Shake, the late Juice WRLD, and even a feature from Killer Mike. There are also a few surprises, too, like Elton John's "Tiny Dancer" and several house/electronic songs to help keep things interesting.
While the Netflix series might be concluding after its three year run, at least fans will be able to stream four seasons' worth of soundtracks long after they finish the final episode. Here are some of the best tracks that appear in 13 Reasons Why Season 4.