The 'Sonic The Hedgehog' Movie Cast Ben Schwartz As The Lead Role & His Reaction Is So Adorable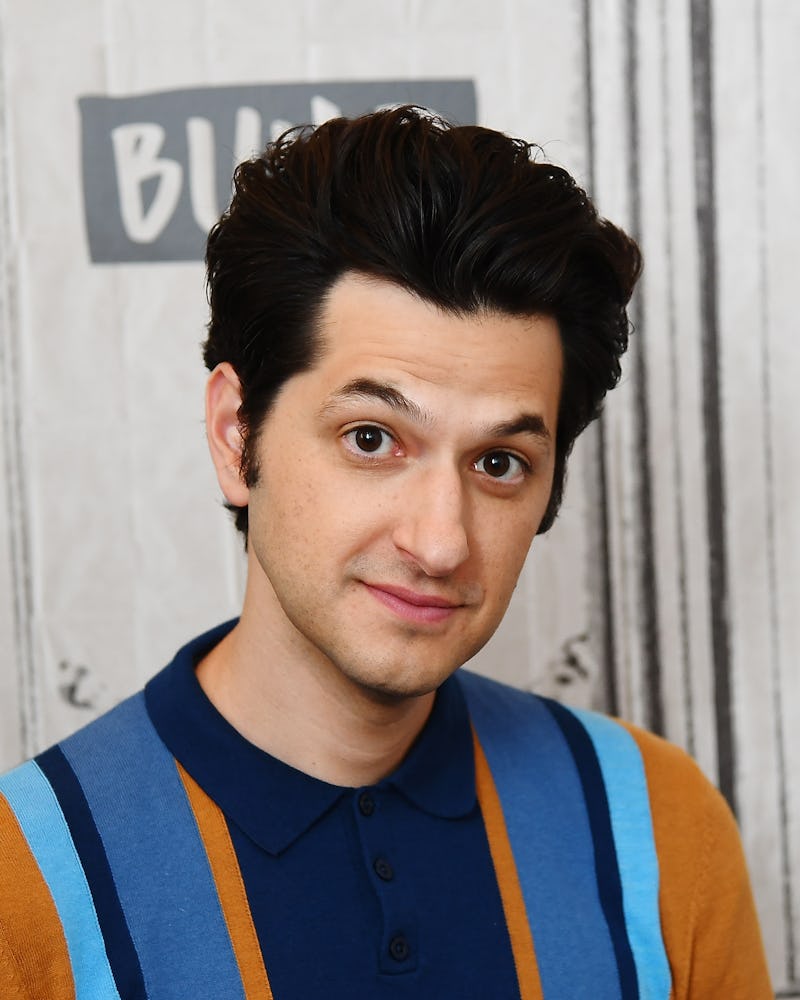 Nicholas Hunt/Getty Images Entertainment/Getty Images
Although only scarce details have been announced about the upcoming live-action adaptation of Sonic The Hedgehog, it was recently revealed that Ben Schwartz will step into the role of Sonic when the film debuts in November 2019, according to Variety. Schwartz's enthusiasm for the project, which is based on Sega's video game franchise of the same name, is certainly warranted. Much like the characters of Mario, Pac-Man, and Pikachu, Sonic has remained a hugely important and largely identifiable figure in pop culture since its video game debut in 1991. During the '90s and 2000s, Sonic became a huge staple made in households around the world with Venture Beat pointing out that game has sold more than 360 million physical and digital copies over the past two-and-a-half decades.
The forthcoming film featuring Schwartz voicing the titular hedgehog, will reportedly blend live-action and CG elements to recreate Sonic's video game journey to defeat Doctor Robotnik, an evil scientist who has captured and imprisoned animals in robots and stolen magical Chaos Emeralds, according to Variety.
Schwartz seemingly couldn't contain his excitement about securing the part, taking to Twitter to share the news on Wednesday, August 8. Along with a retweet of Variety's story, Schwartz wrote:
"I. LOVE. 90S. BLUE. ICONIC. CHARACTERS. I am beyond excited about this movie. It's gonna be amazing. I have been training by running, wagging my finger and impatiently tapping my foot. GOTTA GO FAST!"
Echoing the sentiments of his pal and Hamilton creator Lin-Manuel Miranda, who appeared to be over the moon about his friend's participation in the film, Schwartz later tweeted:
"I am Sonic. I AM SONIC?! (yells at stranger on the street) I AM SONIIIIIIIIC!!!! Stranger on the street: Why is everyone yelling at me today?!?"
Long before news of Schwartz's participation was announced, it had been reported that Westworld's James Marsden would have a major role in the film, which lead many to speculate that he would be playing the part of the iconic blue character, according to The Verge. However, that notion was later put to rest when Marsden was spotted wearing police uniform on the Sonic set back in July.
During an interview for the Television Critics Association's press event on August 6, Jim Carrey also confirmed that he would be starring in the film, revealing that he had been cast in the role of the film's villain, Dr. Ivo 'Eggman' Robotnik, according to Deadline. He went on to explain that the film "will be live-action" and shared his game-plan for stepping into Dr. Robotnik's shoes, shouting to the crowd he portrayal will be "Magic! Mixed with desperation."
Southside with You star Tika Sumpter was also recently seen filming a scene with Marsden on Monday, August 6 in Vancouver, Canada, as reported by Just Jared. Although her role in the film has been kept under wraps, she recently confirmed her participation on Instagram by sharing a snapshot of herself alongside Insecure actor and writer Natasha Rothwell, who is also attached to the film in an unannounced role. In addition to the photo, Sumpter commented, "Warmth, beauty, smart and funny. The one on the left. So happy we get to work together! #sonicthehedgehog @nfrothwell"
Things seem to be shaping up nicely for Sonic's first big screen debut, and Schwartz's excitement only adds to the notion that this film is going to be amazing when it hits the theaters at the end of next year.