The Official 'Stranger Things' Season 2 Premiere Date Is Here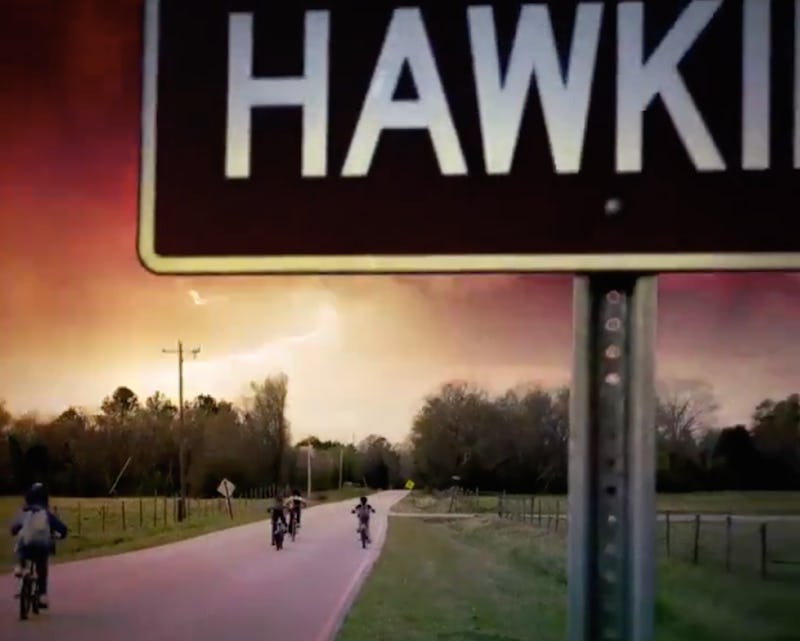 Netflix
Fans will take another trip to Hawkins, Indiana when Stranger Things Season 2 premieres — and Netflix has finally revealed when that will be. With a new teaser posted to the show's official Twitter on Tuesday, the premiere date was announced as October 27. For those who don't think in terms of calendar dates, that's the Friday before Halloween, which means that you'll have time to marathon watch every episode of the sci-fi horror movie hybrid series and plan your Season 2-based costume.
According to Just Jared, the official synopsis of the season is,
"It's 1984 and the citizens of Hawkins, Indiana are still reeling from the horrors of the Demogorgon and the secrets of Hawkins Lab. Will Byers has been rescued from the Upside Down but a bigger, sinister entity still threatens those who survived."
At the end of the first season, fans saw that Will was not as unaffected by his time in the Upside Down as he seemed when his brother Jonathan came to pick him up from hanging out with his friends. Season 2 intends to raise the stakes with new characters, new danger, and more screen time for Will.
The tag line "some doors can't be closed" is particularly interesting because of the wider implications. Eleven may have sacrificed herself to destroy the Demogorgan, but the door to the Upside Down is still open and there are other, scarier monsters ready to threaten the safety of Hawkins. A key part of the last season was that Mike Wheeler, Dustin Henderson, Lucas Sinclair, and Eleven were trying to rescue Will alone, and Joyce Byers was not being taken seriously by anyone, including her other son Jonathan, for a long time. By the end of the season, Chief Jim Hopper, as well as Nancy Wheeler and Steve Harrington, eventually joined the team of monster hunters struggling against the repressive efforts of Hawkins National Laboratory to keep the danger from going public.
But Season 2 seems to be all about the public becoming aware of the danger that the town is in, taking this individual battle to a much wider scale that will raise the stakes in ways the heroes are unprepared for. In some ways, it might be more helpful for them to be taken seriously by those around them. Hawkins National Laboratory can't make the entire town disappear, can they? But, in other ways, it might make things a lot more difficult if outsiders come and stick their nose into Hawkins business with bureaucratic red tape.
Whether or not we'll get something as iconic as Joyce's Christmas light message wall to inform our Halloween outfits still remains to be seen. But, either way, October 2017 is going to be lit.