The Success Of 'Crazy Rich Asians' Felt Like "Redemption," Says Actor Nico Santos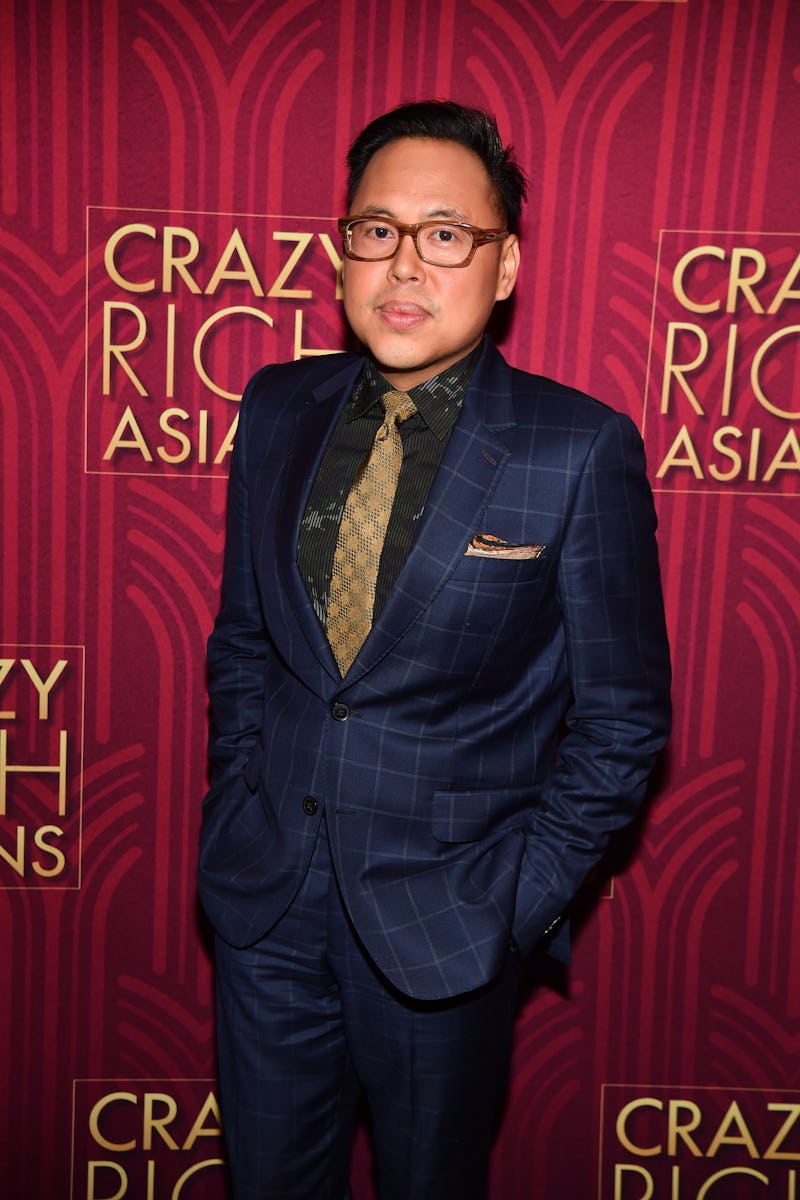 Paras Griffin/Getty Images Entertainment/Getty Images
Crazy Rich Asians has dominated the box office during the end of the summer, but the getting everyone's newest favorite rom com made was no easy feat, especially considering that it had been 25 years since a major movie was led by an all-Asian cast. But, in an interview with Bustle, Nico Santos said that seeing Crazy Rich Asians' success helped prove that Hollywood studios were wrong to wait that long to give Asian characters the onscreen representation they deserve. Santos who played the fabulously dressed, endlessly snarky cousin Oliver in the hit film.
"It was redemption," Santos tells Bustle about the success of the big screen adaptation of Kevin Kwan's bestselling novels at Audi Celebrates the 70th Emmys on Sept. 14 at the La Peer Hotel in West Hollywood, California. "There have been so many people before us who have been trying to get projects like this made or try to convince the Hollywood system that stories like this matter, that they're bankable and will make money."
He continues: "And I think people were kind of like, 'Oh, we'll see, Crazy Rich Asians. We'll see how rich you get.' But to prove them wrong and to be able to prove a point are yearning for stories like these, stories by people of color, for people of color, it's a huge victory."
And while Santos doesn't have any more information about a potential Crazy Rich Asians sequel, he does say that the cast is hoping to get to work with each other once more. "There's a trilogy and we're hoping to make all three movies," he tells Bustle. "Right now, all I know is that they're writing the sequel and hopefully it'll get greenlit and I'll get to work with these wonderful people again."
The Hollywood Reporter was the first to announce news of a Crazy Rich Asians sequel, which would be based on Kwan's second novel, China Rich Girlfriend. According to the outlet, both director Jon M. Chu and screenwriters Peter Chiarelli and Adele Lim have signed on to work on the project, with the film's main cast — including Santos, Awkwafina, Constance Wu, Henry Golding, and Michelle Yeoh — expected to reprise their roles.
In the meantime, fans can see Santos every week on the NBC sitcom Superstore, which will return for Season 4 on Oct. 4. Though the cast have only filmed a few episodes thus far, Santos did have a few hints to drop about what viewers can accept when they return to the gang at the Cloud 9 store. "We've only shot 4 episodes so far and we've read 6 or 7," he says, teasing, "As you know, Amy and Dina are eventually going to give birth, so there's that whole episode."
Even more excitingly, Santos teased that the show will offer up another iconic Halloween episode, which he describes as "a lot of fun," and he's excited for fans to see his costume.
And while Santos admits that it was a change of pace to return back to the Superstore set after the craziness of promoting a blockbuster rom-com, he says returning to the sitcom was a nice homecoming for him. "It was crazy after the whirlwind press tour of the movie and all that," Santos tells Bustle. "But Superstore has been my home for the past three years, so to walk in and see my family again like was really heartwarming."
Fans can tune into Superstore Season 4 on Oct. 4 on NBC.
Additional reporting by Associate Entertainment Editor Mallory Carra