Planned Parenthood Is Cheering On This Latest Decision From The Supreme Court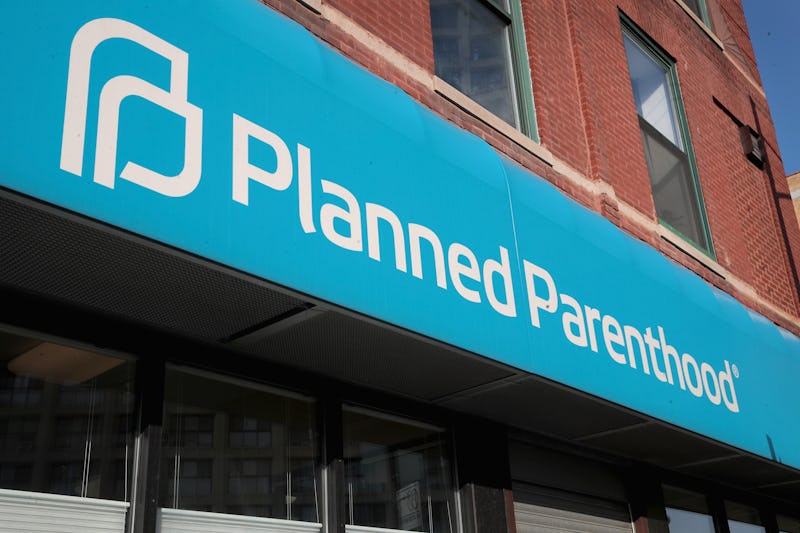 Scott Olson/Getty Images News/Getty Images
For many years now, Planned Parenthood has weathered attacks from conservative state legislatures in an effort to provide its patients with safe, reliable reproductive health care. With President Donald Trump's many successful nominations to the federal judiciary — particularly at the Supreme Court level — many worried that Planned Parenthood would have an even more difficult fight ahead of them. However, so far, the Supreme Court has supported Planned Parenthood by deciding not to hear a case of several Republican-controlled state legislatures arguing that they should be able to defund the organization.
"We are pleased that lower court rulings protecting patients remain in place. Every person has a fundamental right to health care, no matter who they are, where they live, or how much they earn," said Planned Parenthood President Leana Wen in an emailed statement.
The case that could have ended up in front of the court, as CNN explained, regarded the rights that states have to decide which health care providers their Medicaid funding can support. The federal Medicaid Act, according to USA Today, lets Medicaid recipients choose their own health care provider, as long as the provider is "qualified." In their efforts to defund Planned Parenthood, the states have argued that the organization was not a qualified provider.
The case the Supreme Court just declined to hear, according to CNBC, concerned efforts by Kansas and Louisiana to defund Planned Parenthood using that strategy, but it had already turned up in other states such as Arizona, Indiana, Ohio, and Texas. The 10th Circuit U.S. Court of Appeals decided in February that Kansas was breaking federal law by cutting off the funding stream "unrelated to the provider's competence and the quality of the health care it provides," as CNBC wrote. The 5th Circuit Court of Appeals made a similar decision regarding Louisiana's actions, and now the Supreme Court has sided with both lower courts in deciding not to hear the case. This means those states will have to allow Medicaid recipients to use Planned Parenthood as a health care provider.
Four out of the nine justices would have needed to accept the case in order for it to be brought before the court, but Chief Justice John Roberts and Justice Brett Kavanaugh sided with the liberal wing of the court to prevent the case from moving forward. As The Washington Post noted, their decision not to take the case is likely more about a desire to avoid making big decisions on hot-button issues in the current climate surrounding the court, so soon after Kavanaugh's contentious confirmation process.
"What explains the court's refusal to do its job here? I suspect it has something to do with the fact that some respondents in these cases are named 'Planned Parenthood,'" Justice Clarence Thomas wrote in his dissent of the decision not to hear the case. Justices Samuel Alito and Neil Gorsuch sided with Thomas in that argument.
For now, Planned Parenthood's fight isn't over, because both Roberts' and Kavanaugh's records suggest they would not have ruled in Planned Parenthood's favor if they actually heard the case. However, it's still a victory for the organization — and its patients.
"As a doctor, I have seen what's at stake when people cannot access the care they need, and when politics gets in the way of people making their own health care choices," wrote Wen. "We won't stop fighting for every patient who relies on Planned Parenthood for life-saving, life-changing care."