Jennifer Lopez Quoted Toni Morrison At The Grammys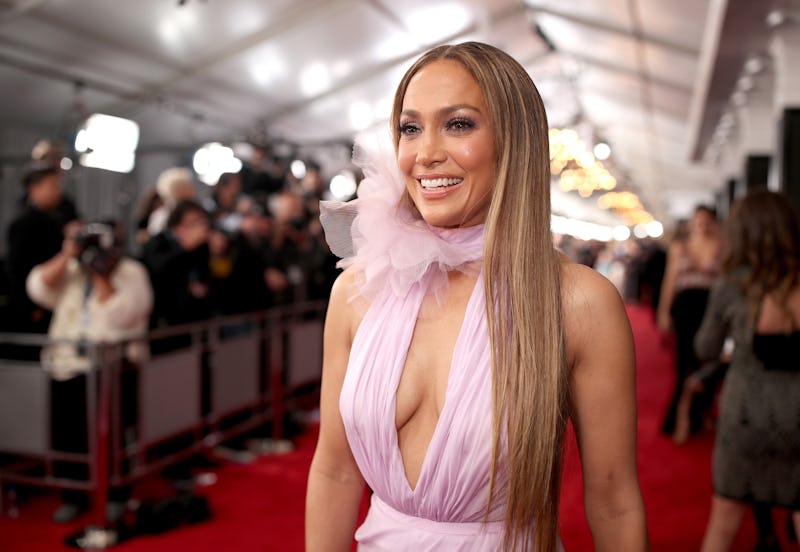 Christopher Polk/Getty Images Entertainment/Getty Images
The Grammy Awards wasted no time "getting political," and honestly we should be neither surprised nor disappointed. While presenting the award for Best New Artist, Jennifer Lopez quoted Toni Morrison at the Grammys in an inspiring speech for writers, creators, and performers everywhere.
"I will never forget my first Grammy nomination... or the dress I wore that night," she started, laughing. "But this night is not about dresses, or even awards; it is about music — the words and the voices. How they move us and inspire us and touch all of our lives. At this particular point in history, our voices are needed more than ever." She then cited the Nobel prize winner.
As Toni Morrison once said, "This is precisely the time when artists go to work. There is no time for despair, no place for self pity, no need for silence, and no room for fear. We do language. That is how civilizations heal."
Lopez paraphrased a bit. The original quote, which can be found in a piece Morrison wrote for The Nation, was in response to the 2004 re-election of George W. Bush. Morrison is repeating the words a friend and fellow artist said to her in a time of personal despair.
Artists and celebrities should not stay silent at the times when we need art most. Not only do they have large platforms and the ability to bring people together from all walks of life, but art is supposed to comment on society.
"So tonight," Lopez herself concluded, "we celebrate our most universal language: music. As we honor the voices of the past and the present, here's to the new voices." Watch a video of the speech below: