This The #1 Music Festival People Want To Have Sex At This Year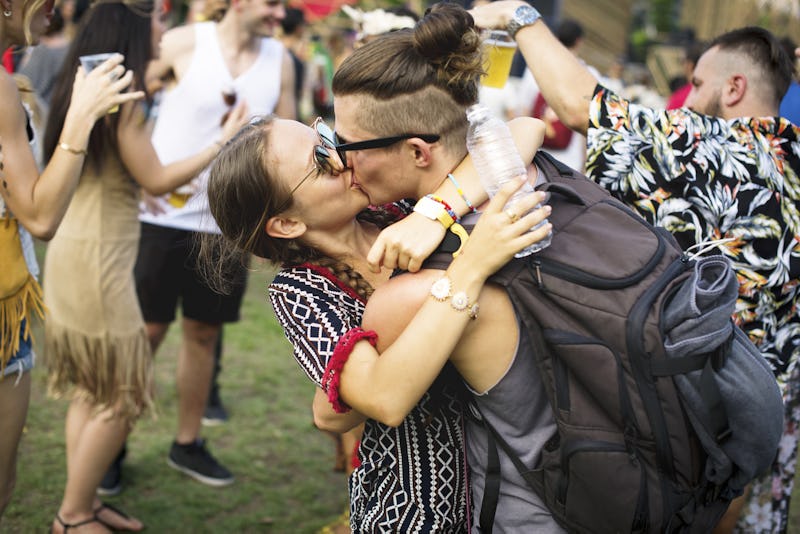 Rawpixel.com/Fotolia
When you think of the top music festivals, you probably think of celebrities, flowing hair, and a lot of mud. But there's something else that apparently a lot of people are getting into on the festival scene. Having sex at a music festival is probably a lot more common than you thought.
In fact, Lovehoney, one of the world's largest online sex toy retailers, surveyed 1,545 people all about sex and music festivals — and it turns out quite a few people are getting down. According to the survey survey, 18 percent of people have had sex at a festival, and an additional 30 percent of people said they hadn't, but would like to try it some time. So we've got almost one in five people already doing it, and a whole lot more who are open to the idea. And it doesn't just end at sex — eight percent of those surveyed said that they had actually started a relationship with someone they met at a festival. So, it looks like people are finding all sorts of connections.
In fact, the folks at Lovehoney were surprised that there weren't more people doing it. "It was surprising that only 18 percent of people have had festival sex, though; there's something curiously freeing about being outdoors and absorbing that living-in-the-moment festival atmosphere," Sammi Cole of Lovehoney tells Bustle.
If you're planning on getting down at a festival — or if you already have but want things to go a little more smoothly next time — there are some ways to make it easier. "If you're camping at a festival and planning to do the deed, the number one thing you need to think about is cleanliness," Cole says. "...Tents aren't exactly known for their soundproof ability, either, so if you [want to take] a sex toy with you, make sure it's a quiet one! Plus, teeny toys like cock rings work best when you're super up close and personal, making them the perfect accessories to tent sex."
So where is the best place to get frisky at a festival? Well, here's where festival-goers thought would be the best places to have sex.