Bustle UK's BAFTA Fashion Faves Are All About Dressing Powerfully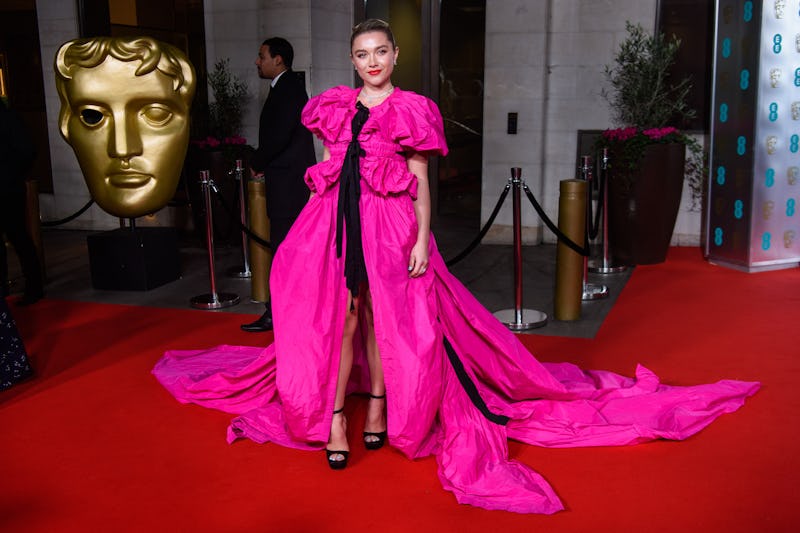 Matt Crossick - PA Images/Getty
The BAFTAs are one of the biggest celebrations of TV and film in the UK. While filmmakers, actors, and crew were recognised for their talent at the Royal Albert Hall in London over the weekend, it wasn't all about who got which accolade. The winners are sure to make the headlines but we all know the outfits get just as much attention. Scroll down for our favourite looks from the 2020 BAFTAs.
Sustainability has thankfully been a huge topic of conversation during the 2020 awards season, including when it comes to fashion. For example, the team behind last night's BAFTAs ceremony asked the stars in attendance to rewear and recycle past outfits. While few celebs acknowledged the suggested dress code, Kate, the Duchess of Cambridge opted to rewear an Alexander McQueen gown she first previewed in 2012. Other than that, the evening was dominated by new designs created especially for the event, some couture pieces, and other custom designs. So business as usual, really.
Broadly speaking, there were two camps: the bold and bright (see Laura Dern, Zoe Kravitz, John Boyega and Florence Pugh) and inky tones (Greta Gerwig, Rooney Mara, Saoirse Ronan, Andrew Scott). So here are the looks that caught our eye on the red carpet and why.