5 Other TV Shows Whaboom Was On Before 'The Bachelorette'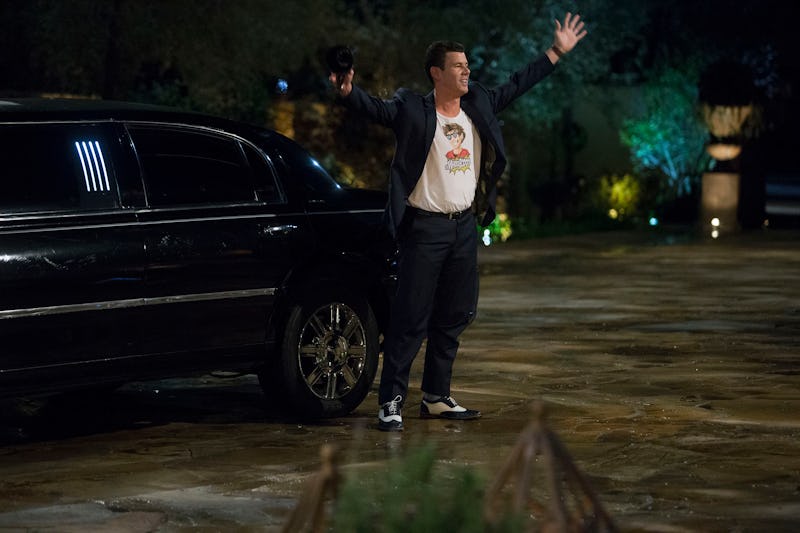 ABC/Paul Hebert
Sometimes contestants appear on The Bachelorette for the "wrong reasons," which most people define as wanting to become a household name more than you actually want to find love with the show's star. But is there any contestant in Bachelor Nation history who has been more obviously upfront about wanting attention over romance than Lucas? Ever since he tumbled out of the limo wearing a tank top with his face on it, it's been clear that the dude is more interested in getting good SEO traffic on his "Whaboom" catchphrase than in getting to know Rachel as a person — and his various acting credits, as well as his previous roles on television, So how many TV shows has Bachelorette star Lucas been on, exactly?
A quick scroll through Lucas' IMDB page also reveals that the man has certainly been busy; in addition to writing his own IMDB bio (choice quote: "He's a jack of all trades and a master of many! A renaissance man, who has a vision that only the wisest of wise understand."), he's also made his resume readily available on the website, which details his many television appearance — although some of them are actually webseries. Listen, I don't know the first thing about listing your credentials on an acting resume, but are you supposed to put yourself as a "co-star" when you're a contestant on a dating show?
And then there's his acting reel, which is.... a whole thing. Former Daily Show correspondent Rob Riggle appears in it briefly, so that's neat! Other than that, it feels mostly like online sketches.
Putting all those the webseries aside, it seems that Lucas has appeared on about nine different TV shows, not including his most recent role on The Bachelorette. Here's just a small sampling: