The Type Of Negative Energy You're Most Likely To Give Off, Based On Your Zodiac Sign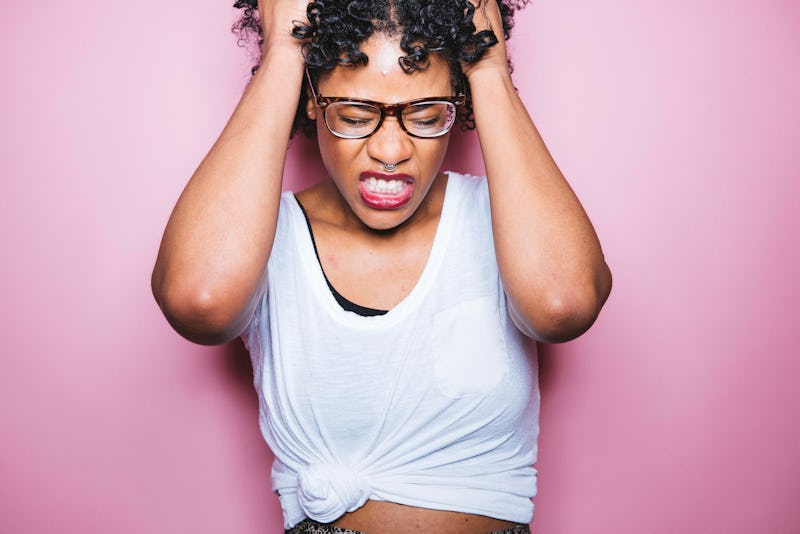 BDG Media, Inc.
Astrology helps us learn more about ourselves, and not just if we'll find our soulmate this month. As fun as it is to read daily horoscopes and about all the good fortune heading our way, astrology also explains the more negative aspects of our personality. It may explain why we have the tendencies we do, including controversial attitudes that may turn others off.
"It is good to at least be acquainted with astrology because it's additional knowledge to have in one's toolbox," astrologer Cindy Mckean tells Bustle. "In knowing one's sign (and others'), it's good to know all facets — good, bad, and in between."
And there's a reason why astrology is becoming a megatrend. In a time where millennials are constantly stressed out by barrages of information, astrology can help people understand the world around them, as well as their own personality traits.
Being more self-aware helps us identify our strengths and weaknesses, what we want out of life, and what we want out of our partners and friends. You have to take the good with the bad, and being aware of our more irritating personality traits can help us develop better relationships in our lives. These are the negative traits about yourself you should know, based on your zodiac sign.