An American Version Of 'Love Island' Is Happening & Reality TV Fans Will Be OBSESSED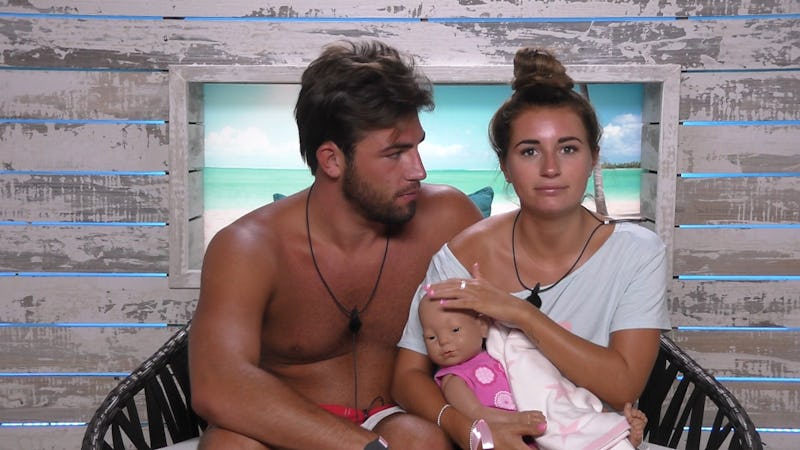 Love Island / ITV
Just when you thought your reality television slate was already filled to capacity, CBS gears up to bring another one to the forefront. According to Deadline on Aug. 8, the US verison of Love Island is officially happening at CBS. And it's time you get ready for your new reality TV obsession.
Love Island is, without a doubt, the UK's most popular dating show. And over its past four seasons, has amassed one heck of a fanbase. If this is the first time you're catching wind of the phenom, just think ABC's Bachelor in Paradise meets the ever-so-dramatic Big Brother. The dating show, which was introduced into the UK fold in 2015, invites a group of singles to a Mallorca beach house for six weeks of mingling, drama, and a £50,000 pound prize.
The rules seem simple on the surface: each single must pair up with another (whether because of romantic connection, friendship, or building a strong alliance), and compete in a host of challenges. But there are quite a few twists, of course. And they include new faces being introduced often, and the Islanders running the risk of being voted off by other housemates, or even those tuning into their every move from the comforts of their home.
Deadline reports that CBS has acquired the U.S. format rights for the series from ITV Studios and Motion Content Group, and Love Island (U.S.) will be produced by ITV Entertainment. When speaking on the newest addition to its unscripted lineup, the network's head of alternative programming Sharon Vuong said,
"Having seen the reaction of audiences 'across the pond' and around the world to this most recent season, we expect American viewers will be captivated by this engaging format. Additionally, Love Island is more than a pop sensation; this series has generated compelling 'sociological think pieces' in major publications here and abroad."
History has shown that putting a bunch of sexy strangers with different backgrounds in a house together is sure to invite massive viewership. And in terms of Love Island, its cheeky commentary from host Caroline Flack and narrator Iain Stirling, as well as the catchy British slang, is enough to grasp any reality buff's attention. Oh, and the drama. And you can't forget about all of the tears, either. So yes — the show definitely has the makings of an unscripted powerhouse. Seriously... its so good that you'll wonder for a second if Love Island is staged in the least bit.
As Vuong pointed out in her statement, everyone who tunes into Love Island becomes obsessed with it immediately (including celebrities like Paris Hilton and Adele), so bringing the show to the US is only fitting. Just when the American version of Love Island is expected to premiere has yet to be announced. But if you want to get ahead of the storm that's about to hit the CBS lineup — you know, so you can find out exactly what you're getting yourself into — you can catch episodes of the original Love Island streaming on Hulu.
Just a quick warning... all of the "mates," "ripped boys," "chicks" and "lads" will have you binge watching the entire series from the beginning all the way to its Season 4 finale. And you'll be itching for its Season 5 to hurry up and premiere across the pond.