The 'Weird City' Cast Includes So Many Celebs, You May Lose Count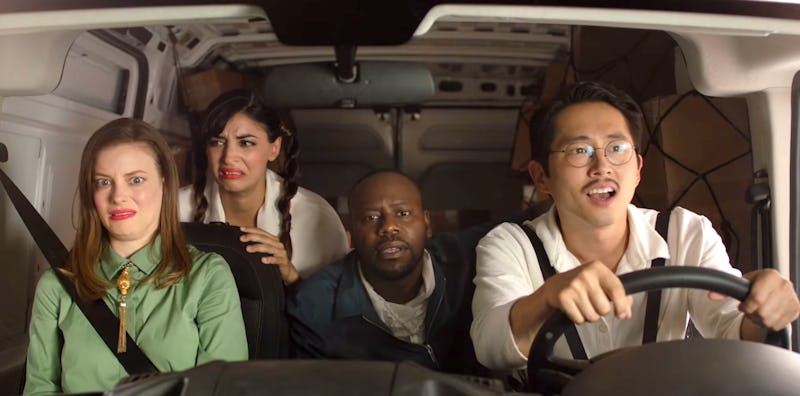 YouTube Originals
With Jordan Peele behind the scenes, viewers know they're in for a twisted treat with Weird City. But Peele as an executive producer on this YouTube Premium series also means a star-powered Weird City cast. The show's six-episode first season premieres Feb. 13, and each episode of the anthology series is packed with actors you know and love. With a list of guest stars this good, Weird City will have you wanting to move to the city of Weird, stat.
The show is set in the "not-too-distant future metropolis of Weird, where the haves and have nots are separated by a literal line called "The Line." Yet, unlike the often bleak portrayals of the future that are featured in shows like Black Mirror and The Twilight Zone (which Peele is also rebooting), Weird City is all about examining social issues with humor. After all, Peele wrote the series with Key and Peele writer Charlie Sanders, and per Deadline, Jose Molina of Amazon's The Tick serves as showrunner. Together, the people behind-the-scenes and the A-list cast make the future look delectably funny — even if you need a moment to adjust to all the weirdness.
From sitcom stars to movie stars to beloved sci-fi icons, here's the full cast of Weird City Season 1 to get you acquainted with the residents of Weird.