The Weirdest Things People Search For When They Shop For Sex Toys Online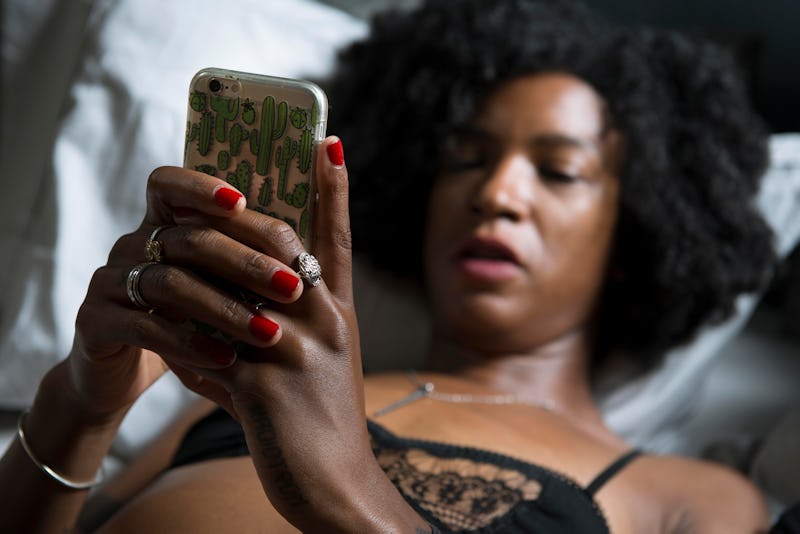 BDG Media, Inc.
When shopping for sex toys, different people have different needs. Some want to enhance solo sex, some want to bring toys into the bedroom with their partners, and some... want non-existent products like "argue dildos" and "handcoffins." To find out what sex toy shoppers are searching for, the adult product retailer Lovehoney, which has had over 6.9 million searches on its website over the past year, analyzed the terms people are typing into the site's search bar, and the results are illuminating, to say the least.
There was a lot of the usual stuff, like "cock ring" and "rabbit," and then there was highly specific stuff like "a silicone butt plug for beginer one my wife can leave in her ass n get on with housework shaped without risk of it falling out." And there were some terms the team wasn't sure what to make of.
Some of these phrases come from "smart phones trying to be smart and failing, and tiny phone keyboards making typing an inexact science," Nick Ellis, head of content at Lovehoney, tells Bustle. "Specifically, we think it's phones autocorrecting words without people realizing. Prostate Lasagne, for example, should be Prostate Massager. Maybe the customer had suggested Italian for dinner the previous night? For the completely unrelated terms, such as 'Parrot sale in India', we think it's probably people copying and pasting something into the wrong tab of their browser, or not having copied the words they thought they had and pasting something previously copied." Still, it's fun to imagine what kind of person might be interested in these things sexually.
Without further ado, here are some of the most entertaining-sounding sex products people are searching for, according to Lovehoney.