Your Favorite '90s Geography Show May Be Coming Back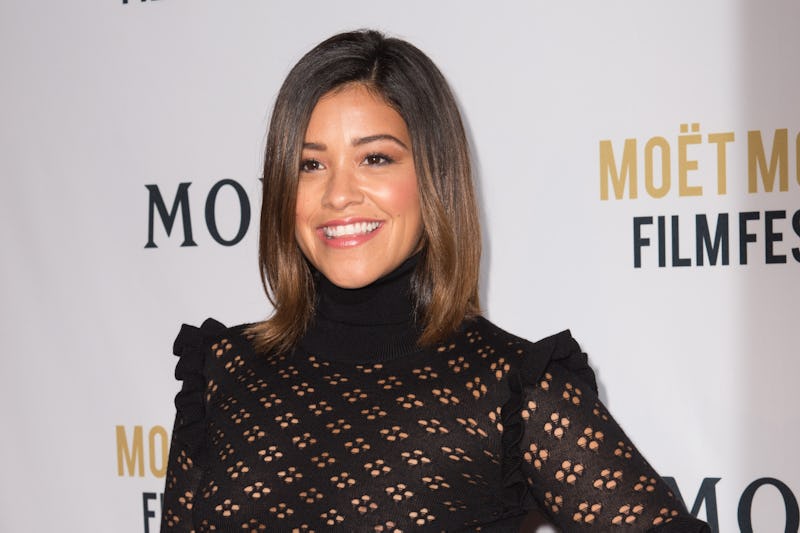 Emma McIntyre/Getty Images Entertainment/Getty Images
Among the many deserving '90s shows getting the reboot treatment, it's now being reported that a Where In The World Is Carmen Sandiego? reboot is in the works over at Netflix. Even better, Gina Rodriguez may star in Carmen Sandiego as the voice of the title character, international woman of mystery Carmen Sandiego herself. I literally could not think of a more perfect pairing, especially if you're a '90s kid who is loving all of the best shows from your childhood suddenly getting revivals.
On Friday, The Tracking Board exclusively reported that Netflix had ordered 20 episodes of Carmen Sandiego and that it "aims to be as educational as it is entertaining, given the title character's globetrotting adventures." (Bustle reached out to Netflix for comment, but did not receive an immediate response.) Based on The Tracking Board's report, it still appears to be very early days for the reboot, because there is zero word on a release date or even an official announcement from Rodriguez. At this point, Rodriguez has only retweeted a news report from Paste magazine about the Carmen Sandiego reboot and her reported involvement. C'mon, sis, why are you holding out on us? Let fans know the official word ASAP.
A Carmen Sandiego reboot sounds right in line with Netflix's current move toward becoming the home for '90s kids show reboots. With Kate McKinnon leading the Magic School Bus reboot and Bill Nye Saves the World returning to teach a new crop of youngsters about the world around us, Carmen Sandiego will be right at home. Back in the early '90s, Carmen Sandiego was an international thief, who was hunted down by contestants who had to answer geography-themed questions. My only hope is that the reboot retains that fun game show format and just creates some really fun adventure sequences with an animated Rodriguez sporting that iconic red trench coat.
Rodriguez's star has been steadily on the rise since her breakout on The CW's Jane The Virgin back in 2014. She's already broken onto the big screen opposite Mark Wahlberg in Deepwater Horizon, and will soon be seen opposite Natalie Portman and Tessa Thompson in Annihilation. Rodriguez moving on to Carmen Sandiego would be a once-in-a-lifetime opportunity that would let her add even more girl power to her résumé and give us '90s kids yet another reason to love her.