Actually, Democratic Socialism Isn't Just A Bunch Of Sexist White Guys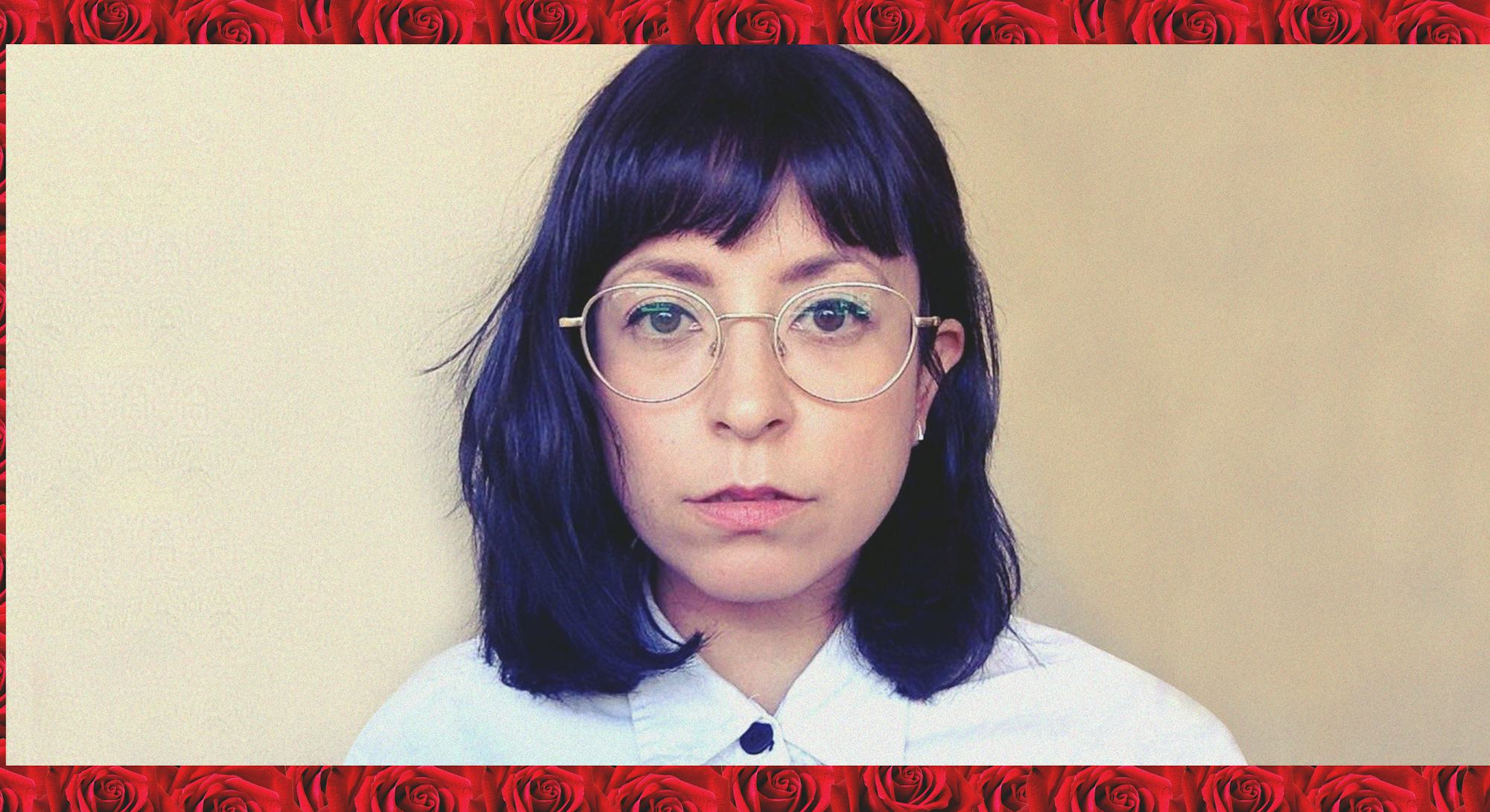 Yesenia Padilla
When Erin Goudreau began her freshman year at the University of Montana in Missoula, she registered for English and creative writing classes, but found herself, like many first-time-away-from-home freshmen before her, pulled toward politics and activism.
Right away, she got involved with protesting proposed cuts to the University of Montana's humanities department, joined feminist groups on campus, became interested in the anti-fracking movement, and felt galvanized as the protests against police brutality in Ferguson and Baltimore catalyzed into the nationwide Black Lives Matter movement.
And then, Bernie Sanders — a self-identified Democratic Socialist — became a major player in the 2016 election.
It was some of Sanders' more left-leaning proposals — free college education and raising the minimum wage to $15 an hour — that appealed directly to Goudreau. Growing up around women in agricultural industries, particularly ranching, she felt like a presidential candidate was finally addressing her community's biggest concerns: unemployment and underemployment, with an emphasis on empowering women workers.
"A lot of ranches are run by women," Goudreau tells Bustle. "[Raising the minimum wage] is a women's issue here, too. If you're a female rancher and you're trying to survive and support your family, there's very little in the national political discourse that is speaking to you on any level." (The minimum wage in Montana is $8.15, and 14.6 percent of people in the state live below the poverty line, according to Talk Poverty, a project of the Center for American Progress.)
Right now, many conservatives don't see themselves reflected in the man who was elected to sit inside the White House, while liberals are standing by as Democrats figure out the direction of the party following Hillary Clinton's upsetting, and to many, shocking, loss. A 2016 Gallup poll found that 57 percent of Americans believe we need a third major political party. The data further suggests that the current climate of political uncertainty might make Democratic Socialism a viable platform in upcoming elections. Even in the red state of Montana — a place Donald Trump won with 55.6 percent of the vote — Goudreau notes that people in her community are "more open to left-wing ideas than they've ever been before."
Sanders, an older white man, might be the most recognizable face of the movement, but, Goudreau is just one of thousands of young women and people of color who have been drawn to the Democratic Socialists of America (DSA) in the wake of the 2016 election (though it should be noted that Sanders lost black voters by a wide margin in the primaries). While Democratic Socialism is surging because Americans feel "very profound alienation," says Maria Svart, national director of the Democratic Socialists of America. "People feel isolated, they feel stressed, they feel powerless. One of the things that the DSA does is build a community where people can come together."
Goudreau, now 21, is helping to establish a chapter of the DSA in Missoula, which recently acquired paperwork from the national organization. She's also seeking to create a YDSA chapter — that's Young Democratic Socialists of America — with another classmate at the University of Montana this year.
Enthusiasm from the likes of Erin Goudreau is evidence that many young women are ready for something different. These women want a movement that is feminist and inclusive, and a platform that is not afraid to put the intersectional issues that impact women — from minimum wage to prison reform to reproductive justice — first. And they think Democratic Socialism is that movement.
As an alternative to capitalism, socialism proposes that, instead of the private ownership of the means of production being controlled by a few at the top (dubbed by many on the left as "the 1 percent"), wealth must be shared more equally among all citizens. Democratic Socialism builds off of that philosophy with a particular emphasis on giving citizens democratic control of the decisions that will impact their lives, rather than letting those with the most wealth wield the most political power. The Democratic Socialists of America formed in 1982 and is currently the largest socialist organization in the United States. They argue that, to fulfill their mission of a more just society, "many structures of our government and economy must be radically transformed through greater economic and social democracy so that ordinary Americans can participate in the many decisions that affect our lives."
The DSA currently has 25,000 dues-paying members in nearly 175 volunteer-run chapters nationwide, Svart tells Bustle. There is no official data on how many women have joined DSA chapters in recent years, as the organization doesn't collect demographic information, but Svart notes that the overall membership is "majority men." That said, 40 percent of delegates at the DSA National Convention, which was held in Chicago in August, were women, and leadership of the San Francisco DSA is all women, including two women of color.
Winnie Wong, 41, co-founder of People For Bernie and member of the national DSA, echoes Erin Goudreau's observation about Montana and Alaska. "The more members that join the chapters across the country, the more actual on-the-ground organizing will happen in communities, and particularly communities where Trump won by huge numbers," she tells Bustle. "In those rural communities, we're starting to see large numbers of DSA chapters springing up." Nearly 50 chapters are located in Southern states, including 13 in Texas and 10 in Florida, Wong says. Notably, activists from the DSA were among those protesting against neo-Nazis in Charlottesville, Virginia, on Aug. 12. Two DSA members were hospitalized following the protests and eventually discharged.
Many of the women who spoke with Bustle say they were drawn to Democratic Socialism because its philosophy includes a commitment to intersectional feminism and solidarity with women of color, low-wage workers, and immigrant women. At the heart of socialism is a rejection of capitalism and exploitation of workers, particularly those who are at risk due to their gender, race, or ethnicity.
"If you care about racism and sexism and misogyny and homophobia, then you need to talk about economics," says Katie Halper, 36, a self-identified "socialist-y" feminist who hosts a radio show and podcast called "The Katie Halper Show" on WBAI.
As Wong puts it, "We as socialist feminists are really trying our damnedest to make sure that we uplift women workers in this country."
Svart, 37, the national director, found her way to the Democratic Socialists in college precisely because she found "mainstream feminism" to be lacking. "I needed a feminism that represented the aspirations of my grandmother," Svart says. "My grandmother was an undocumented immigrant from Mexico and she raised a family in poverty."
Although Svart participated in feminist organizing as a student, she didn't see evidence that "the feminism that we tended to fight for really represented all women."
"The socialist feminist has solidarity for her co-workers, and for workers who are low-wage," says Wong. Women who will be most affected by Trump's policies are those low-income workers, Wong says, adding, "We're talking about, like, Walmart workers, we're talking about domestic workers, we're talking about caregivers, we're talking about women who do extremely arduous, sometimes demoralizing work, for a very low wage, who don't have union representation, who are definitely, without question, the most underrepresented voices in our democracy."
Raising the minimum wage is one essential component of the Democratic Socialist platform, as it would empower low-wage workers to have more choices regarding health care, housing, and cost-of-living issues. (To be sure, raising the minimum wage isn't the sole provenance of Democratic Socialists; Barack Obama called for a minimum wage increase in his 2015 State of the Union Address.) And, as Goudreau pointed out, raising the minimum wage is an issue of particular importance to women, as they comprise less than half of the American workforce but almost 60 percent of the minimum wage workers, according to the U.S. Department of Labor. Explains Halper, "If you're a feminist and you don't care about the Fight for Fifteen or minimum wage, you're not actually paying attention to how sexism and gender work."
This emphasis on solidarity with low-wage workers and marginalized voices is why Yesenia Padilla, 30, became a member of DSA San Diego a few months ago. "[In my chapter] we're constantly talking about how to center different voices, in particular those from the LGBTQ community, communities of color, and also just respecting the pre-existing work of the communities that exist," she tells Bustle. As a Xicanx with Mexican immigrant parents, she says she was also drawn to Democratic Socialists' work on sanctuary city platforms in Los Angeles, as well as the commitment to universal health care, and the DSA's recent resolution on prison abolition.
"This is one of those things where it's, like, 'Wow, this is a large organization that's talking about an issue that matters deeply to me as a woman of color," she says, "because people of color are disproportionately targeted and incarcerated."
And because reproductive justice is an economic issue, the Democratic Socialist movement underscores how unwanted pregnancies and lack of access to reproductive health care impacts lower-wage women for whom the safety net is either fraying or nonexistent. At the nationwide DSA conference earlier this month, delegates passed two resolutions about reproductive justice. One states, "DSA has not and will never compromise on any reproductive justice issues" while the other pledges "support for universal access to free abortion, contraception, fertility support and transgender healthcare." Such pledges of support for reproductive justice could be a response Bernie Sanders' much-criticized support for Heath Mello, a Democratic state senator in Nebraska who is running for mayor of Omaha and is anti-abortion.
Elevating women's voices and fighting for issues that impact them is central to DSA's mission, but doing that also means addressing the deeply-rooted gender imbalances, stereotypes, and behaviors that plague many, if not all, political organizations. While Democratic Socialism may feel radical in 2017, the organization certainly struggles with latent sexism — both internally and in terms of media representation. This sexism was amplified during the 2016 election and afterward, when the left found itself entrenched in a bitter debate about who to blame for Donald Trump's win.
The "Bernie Bro" was a ubiquitous term used to describe supposedly liberal men who lobbed sexist criticisms at Hillary Clinton because their misogyny overrode their ability to find a female candidate politically viable. Many took it to characterize anyone who supported the Vermont senator — including all members of DSA. But, a quick look at the demographics of both DSA leaders and supporters proves just how misleading this gender assumption actually is. According to an April 2017 Harvard-Harris survey published by The Hill, Bernie Sanders has a 58 percent approval rating with women, and a 55 percent approval rating with men. The fact the gender demographic most broadly associated with Sanders and Democratic Socialism was "bro" instead of "gal" probably had more to do with whose voices are being broadcast the loudest by the media, rather than who is actually supporting these candidates and doing the work behind the scenes.
Mainstream media coverage of DSA or its members frequently doesn't mention women as leaders or as a long-time organizers within the movement. In fact, prior to the DSA convention in early August, the media tended to focus its DSA coverage on the "Bernie Bro" stereotype or Chapo Trap House, a popular socialist-leaning podcast with three male and one female hosts, which has been written up by The New Yorker, The Guardian, and The New Republic. "[The podcast] is a sometimes hilarious, often angry, mostly smart and always irreverent conversation about politics and culture," writes Andrew Hartman in The Washington Post. Many of these pieces heralded Chapo Trap House as millennial antidote to the 2016 election, but they failed to include female voices, or address the concerns of women in the movement — particularly related to how many men in the movement reportedly treat women.
The hosts of Chapo Trap House themselves have recently come under fire for demanding Clinton voters "bend the knee," a phrase with indeterminate origins (perhaps Game of Thrones), which, as feminist writer Rebecca Traister wrote in an email to the New Republic, "gets read as a sexual reference, not because people think it is literally about sex, but because it conveys a hunger for dominance and submission, which is very quickly heard as gendered and sexual, even when the reference is not explicit."
Much of the media coverage of Chapo Trap House also fails to address women's allegations of online harassment by its hosts and supporters. While researching this article, Bustle spoke with several women who claimed they were harassed on Twitter by male supporters of the DSA with ties to Chapo Trap House, and the majority of those women asked to not be included in this story for fear of retaliation. The hosts of Chapo Trap House have addressed some these concerns with their accusers, but they declined be interviewed for this story or respond to Bustle's requests for comment on the allegations.
The focus on men in the movement and the lack of coverage of women like Goudreau, Wong, or Padilla, could potentially be a deterrent for women who are just learning about this organization. This recruitment issue is compounded by the existing coverage about DSA, as well as the sexist social media behavior of many people who claim to be supporters of DSA. The result might be why membership, as Wong earlier pointed out, is still "majority men."
Katie Halper, who has been a guest on Chapo Trap House, said she is aware of "problematic behavior" among male Democrats and male socialists, but adds "It's no worse among socialists than it is among liberals. The socialists just have better politics on gender, race, and class."
With the flood of new membership, the Democratic Socialists will surely have growing pains, as no political group or movement is without them. Maria Svart, the national director, is realistic that sexism exists everywhere, even in radically progressive movements. (The Occupy Wall Street movement, for example, grappled with this problem, as well.) "The truth is that there are sexist men in the socialist movement," she tells Bustle. "So of course there are people that supported Bernie who were sexist men." But sexism within the DSA is "overstated," she said, because even with a majority-male membership, DSA is "very committed to socialist feminism."
"Historically the left has been moved by people of color, by women of color," says Padilla, citing Angela Davis and Lucy Gonzalez Parsons as two examples. "This is nothing new for women and people of color and women of color to be a part of socialist movement."
This commitment to socialist feminism and accountability was apparent at the DSA national conference earlier this month, when the organization passed a Harassment Policy, written by a Harassment Working Group.
The policy stipulates that each DSA chapter over 100 members shall appoint two members as Harassment Grievance Officers, who will field formal complaints from members, as well as establish an email address to serve as a confidential reporting "hotline," which will only be accessed by the Harassment Grievance Officers. There is no time limit for filing a formal complaint.
The Harassment Policy establishes the scope of prohibited behavior, reporting procedures for Harassment Grievance Officers, remedies and penalties, and a prohibition on retaliation against anyone who reports harassment.
Goudreau, the college student from Montana, says she appreciates that there's a culture being created with an understanding of how toxic these radical movements have been in the past. "I think that that's really changing, and I think it's a really exciting place to be [a woman on the left] right now," she says. "If you're a woman who is interested in Socialism, I think that the culture being built in DSA is really beautiful."
As the consequences and lessons from the 2016 election come into focus, progressive Americans, but especially millennials like Goudreau and Padilla, are mounting an effort to build the world they want to see. That will mean galvanizing for the midterm elections in 2018 and the presidential election in 2020 — but for now, there is work to be done locally.
"Talking heads spend time trying to read the stars and figure out the lay of the land in 2020," Svart says. "Democratic Socialists are focused on what's happening right now to our communities."
Beyond standing up to explicit bias and misogyny, Svart says there are practical and impactful asks women have for men in the movement. One of these asks is that men need to step back and let women take on "more traditionally 'male' roles that men are more likely to be socialized for, such as public speaking, leading political education, writing, and leading chapters, and support women in leadership in general," she tells Bustle.
Svart also notes that men should take on child care responsibilities during meetings, clean and take notes without being asked, and talk to other men about sexist behavior so that responsibility doesn't fall entirely on women. "The best way to head off sexism is to demonstrate through practice that everyone is equal, and then just deal with individual problems that come up," she says.
Between election cycles, the focus for women in the movement seems to be two-fold: to espouse the core tenets of Democratic Socialism, while also putting action-oriented intersectional feminist concerns at the forefront. To do this, their stories — not just about what they're doing today, but about how working-class women and women of color shaped this movement from the beginning — need to be louder and clearer, for both their supporters and their critics to hear. Because, whether they want to be considered a political party or not, Democratic Socialists have an opportunity that may be out of reach for both Democrats and Republicans — a chance to genuinely engage with millennial women.