There Are Seriously Cute New Clothing Lines Coming To Target Soon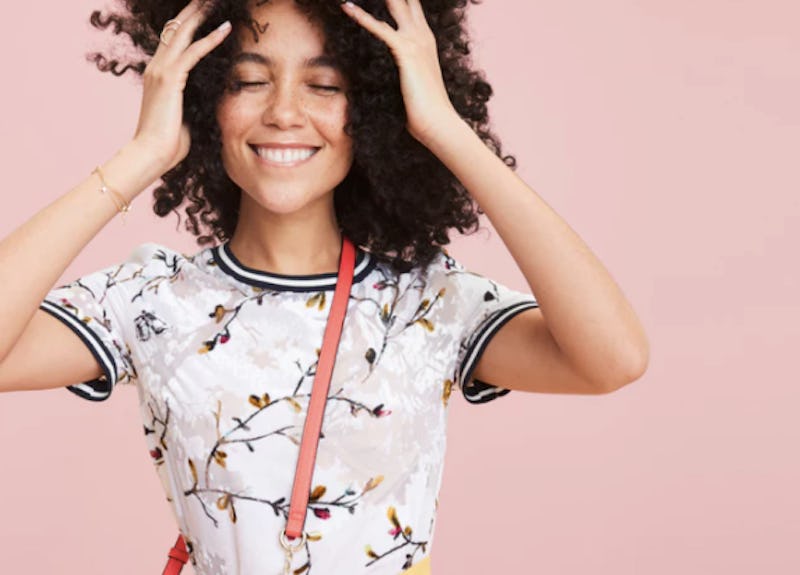 Target
Though they may be known for their flashy high fashion collaborations, they also have their own (very respectable) stable of in-house brands. And guess what? Target is adding new clothing brands that will be exclusive to their stores this fall — which is most definitely something worth getting excited about.
The three new clothing brands will encompass women's apparel and men's apparel, as well as accessories, and they'll be hitting stores starting this September. First, there's A New Day for modern women's apparel and accessories; Goodfellow & Co, a men's brand focusing on fit; and JoyLab, a trendy women's athleisure line.
Excitingly, the aforementioned brands are just the first of many new additions to Target's plentiful offerings: According to a statement from the brand shared with Bustle, these are actually just the first of over a dozen new lines heading to Target, which will continue their rollout over the next two years. According to Mark Tritton, Target's executive vice president and chief merchandising officer, the inspiration behind the new brands comes from the customers: "When we took a close look at our existing assortment with this in mind, we saw a disconnect. We knew we'd need to refresh our offerings — and define new ones — so our guests continue to love what they're discovering at Target and want to keep coming back, again and again."
A New Day
Looks like A New Day is all set to become your new fun and stylish work wardrobe.
Goodfellow & Co
There's something exciting about the pared down retro aesthetic, and it's got a great classic timeless feel to it.
JoyLab
If you're looking to get into the very popular athleisure scene, JoyLab might well be a good place to start.
All in all, pretty cool, right? With this exciting new slew of brands, September can't come soon enough!