These 'Bachelorette' Moments Are So Awkward, They'll Make You Cringe All Over Again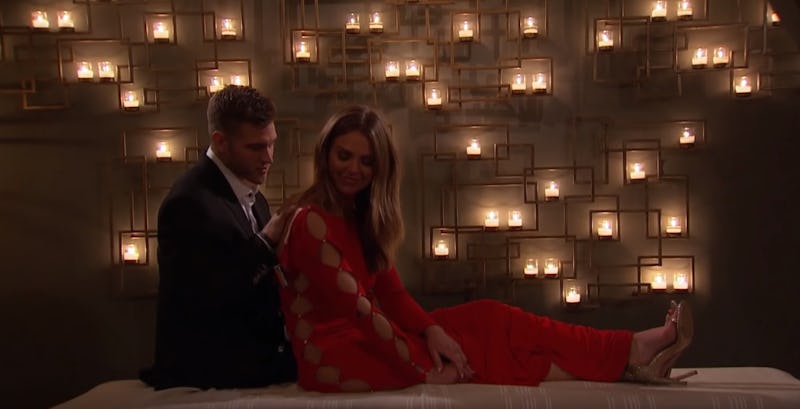 ABC
When Hannah B. met her first suitors on After the Finale Rose, she seemed a little too awkward to carry a whole season. She definitely had some uncomfortable moments with Colton (aka that first date toast), but since her Bachelorette season premiered, it's clear she's gotten the hang of things. Six weeks in, Hannah has proven any naysayers wrong by being one of the most charismatic and charming Bachelorettes to date. That's not to say there haven't been some awkward Bachelorette moments, though. They're not just for the end-of-season blooper reel.
Most notably for Hannah, there was the time Jed walked in on her steamy, half-clothed massage session with Luke P., and then Kevin returning the favor by catching her straddle-kissing Jed in Scotland. And surely there will be many more to come before she hands out her final rose.
But these run-ins aren't unique to Hannah. Throughout the Bachelor franchise's 40-some season history, there have been many, many awkward moments. In fact, there are enough to make a list for each season, but because no one has time for that, we've narrowed it down to the best of the best (or the worst of the worst, depending on your stance), starting with Hannah B.'s season.