These 8 Gestures Can Help You Be More Engaging In Almost Any Situation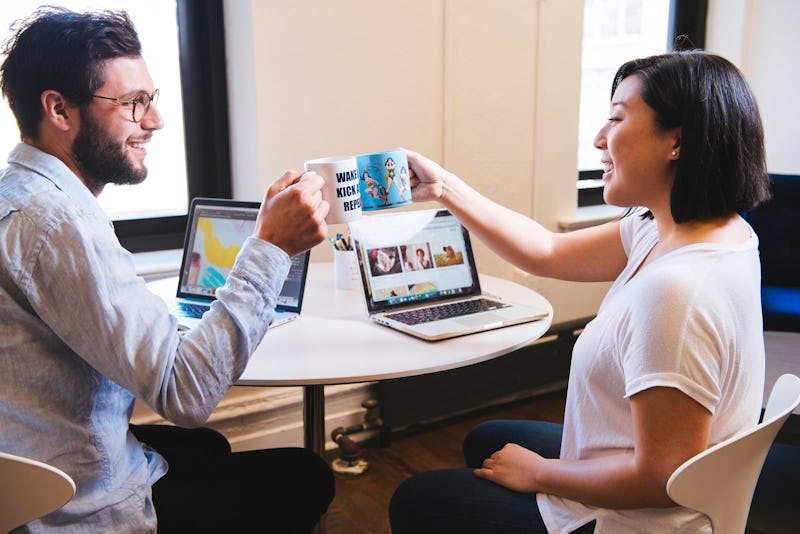 BDG Media, Inc.
Being a person that everyone likes can seem like something that only happens to the very lucky few. But the truth is, anyone can be liked in almost any situation. According to experts, there are some things you can do to make sure that you're being well-received by others.
"In order to be liked, you must genuinely like others," Christine Scott-Hudson, psychotherapist and owner of Create Your Life Studio, tells Bustle. "Notice what's beautiful about them and pay attention. We all want to be seen, heard, respected, included, and liked. Right from the beginning, show respect to the other person you're meeting and you'll be well-liked."
When you're trying to be liked, your mind becomes so focused on what you should be saying or doing. But people like being around people who like being around them. It's why Elizabeth Sherry, co-founder of the TCWEP networking group, tells Bustle, "When walking into a networking event or any other situation, instead of having the mindset of 'Here I Am!' go in with the mindset of 'Oh, there you are!'" The key is to focus on who's in front of you rather than yourself.
So here are some gestures that can help you be more well-received in almost any situation, according to experts.