These Are The Dogs At Battersea That Need A New Family Right Now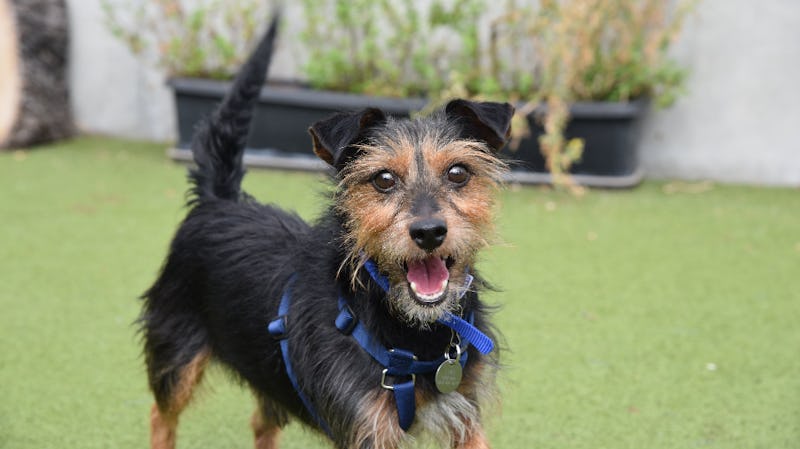 Letting yourself imagine having your very own little pet is a fairly common daydream. Drifting off to a life filled with beach jaunts, brisk park walks, slobbery kisses, and of course very good boys/girls. However, most people imagine this life with a very specific type of dog in mind. Instead of acknowledging that sometimes you don't choose the dog, they choose you. And guys some of them actually need you. And these dogs at Battersea Cats & Dogs Home are in need of a home right now.
Something that many, including myself, are very passionate about is "adopt don't shop." AKA, don't buy designer dogs when in actual fact there are so many sweet angel dogs of all ages, sizes, breeds, and needs waiting to be rehomed as we speak.
I spoke to the legendary animal rescue centre which has been helping pets in need since way back when in 1860. And guys, the home is famous for very good reason. According to their impact report from 2018, they rescued a stonking 3,282 doggies. That's a whole heap of happy waggly tails and newly completed homes.
But of course a lot more are in need of your help as we speak. So here's a list of dogs in need of homes this very moment. Grab a tissue because this is all a bit emotional.