These Astrid & Kevin Updates Prove The 'Bachelor In Paradise' Couple Is Still Going Strong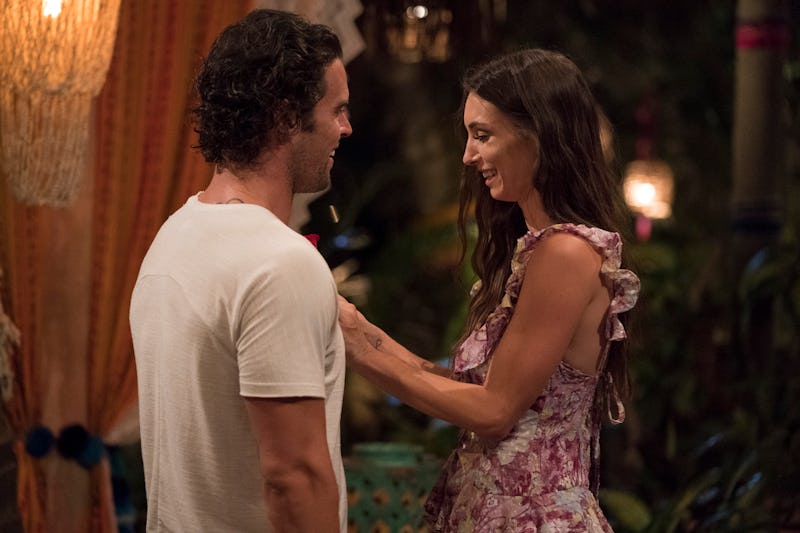 ABC/Paul Hebert
Usually, it's the high-drama relationships that make compelling reality television. However, Astrid Loch and Kevin Wendt broke the mold last summer during Bachelor in Paradise Season 5. They managed to entertain the fans just by keeping things low-key and getting along (for the most part). And now, Astrid and Kevin's relationship is still going strong. Let's face it, in Bachelor time, they've been together for an eternity. While the franchise doesn't have the best track record for long-lasting relationships, Astrid and Kevin really do seem to be so happy. And, of course, their fans are as well.
If any people in Bachelor Nation are living their best lives these days, it's Astrid and Kevin. After they got through a season of BIP, they've been hitting some pretty major milestones together. In November 2018, the couple attended a charity event that Kevin hosted to benefit the Sick Kids Hospital in Toronto, Canada. That night, he revealed to Us Weekly, "Tonight was extra special for me personally because mine and Astrid's families met for the very first time." Now that is a big deal. It sounds like things are getting serious for one of Bachelor Nation's most-loved pairings.
That's not the only major moment the couple has experienced since Bachelor in Paradise Season 5 wrapped. Here are some updates fans will want to know.