Take 2017 By Storm With These Women's Quotes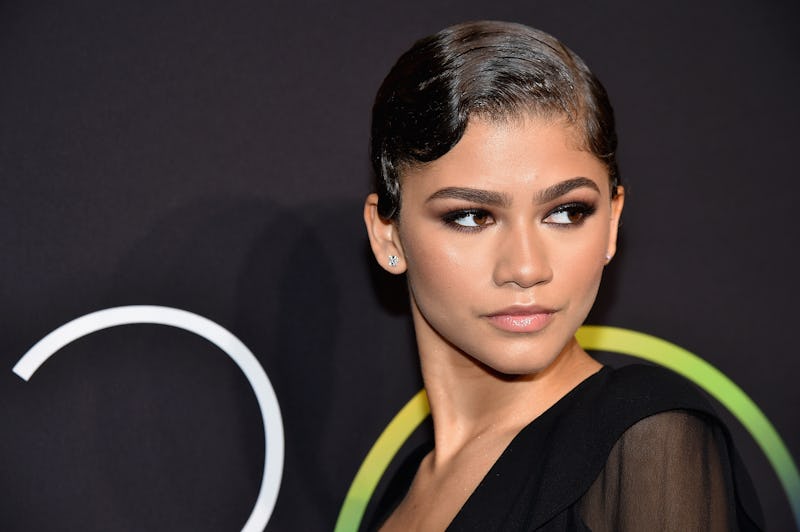 Theo Wargo/Getty Images Entertainment/Getty Images
After the election, it felt as though 2017 couldn't arrive quickly enough. Along with a brand new year would come a shining chance to never look back upon what may be considered one of America's most divisive years to date. As tempting as it may be to let Donald Trump's shocking rise to the presidency define 2016, however, you'd be cheating yourself out of the year's more inspiring takeaways. The upcoming months will surely come with its own set of challenges, and you'll want to use these quotes from women in 2016 to show 2017 who's the real boss.
Women, in particular, have good reason to be wary of what 2017 — as well as the next four years — could bring. The man who once bragged about being able to grab a woman by the p*ssy without her permission (and later dismissed it as just "locker room talk") is going to become the leader of the nation. States' unabashed attacks on women's reproductive health could be accompanied by similar efforts on the federal level. Rape culture continues to be grossly dismissed and gender stereotypes stubbornly persist. In addition, women also face challenges unique to their state or region, especially now that Republican congressmen are emboldened to pursue ultra-socially conservative agendas. And that's just the beginning.
But there's one beautiful fact underlying these less-than-savory circumstances: women have the power to make their voices heard and meet these challenges head-on. Gaining inspiration from those around you is a necessary start, because let's admit it, the past several months haven't been a gem.
So, get ready to take 2017 — including all of its ups and downs — by storm with these powerful quotes by women in 2016:
Zendaya
With so much at stake, now is the time to take action.
Shonda Rhimes
Just remember, self-expression is a powerful tool. You may be only one person, but through your creativity, your influence is endless. And on top of that, making your inner thoughts tangible can also help you realize your own goals and desires.
Simone Biles
You are unique and you have all the right in the world to take credit for your accomplishments and characteristics. Don't let anyone compare you or attribute your successes to another individual.
Kamala Harris
Endorsed by NARAL Pro-Choice America, California Sen. Kamala Harris has stood up for women's reproductive rights and health for years. This upcoming four years won't be easy, but they're a call to action nonetheless.
Hillary Clinton
Hillary Clinton, the first female presidential nominee for a major party, may have lost the electoral college, but she dominated the popular vote by more than 2.5 million votes. President or not, however, her nomination ensured little girls they can one day run for president.
Amal Clooney
You're not "bossy" just because you have a strong opinion. Furthermore, you're not "overly-emotional" just because you care.
Kesha
If you've ever found yourself trying to meet others' expectations, you know it can be exhausting. Though blocking the static of outside voices is exceedingly difficult in this inter-connected world, doing so can inspire a new sense of confidence in what makes you different.
Alessia Cara
Your biggest critic is ultimately yourself. Sometimes it's refreshing to accept the fact that nailing down a certain skill or mindset takes time.
The Stanford Survivor
The brave woman, known as the Stanford Survivor, shared her story with the world to let others who have been sexually assaulted know that they are not alone. It's personal stories like these that spark institutional change, and when it comes to rape culture and victim-blaming, change cannot wait.
Rupi Kaur
When you feel overwhelmed by external circumstances you can't control, remember that you are still, well, you. Nothing anyone says or does can change that.
Rowan Blanchard
Women, minorities, and the LGBTQ community could face significant struggles under both Trump and a majority Republican Congress. Banding together in solidarity will be more important than ever.
Michelle Obama
Michelle Obama has definitely used that voice to inspire all Americans to maintain hope for a brighter future.
Priyanka Chopra
And it goes without saying that young people should be accepted for being whoever they want, as well.
Chimamanda Ngozi Adichie
Politics are a social construct that can never compromise the fact that we are ultimately on the same team as humans on this planet.
Yusra Mardini
Many of us, including myself, cannot imagine what refugees have gone through, but it should inspire us to advocate with greater vigor, use our own experiences to push us forward, and maintain open minds.
Emma Watson
If anything, 2016 has proven that America will have a woman president in the near future. It's no longer a seemingly "unreachable" dream, making the possibilities that much more exciting. Get ready to break some glass ceilings.
Wendy Davis
Even prior to Trump's election to office, red states have imposed restrictions on abortions and women's access to reproductive care. Though victories are certainly worth celebrating, staying aware of more localized struggles in your state will be crucial to upholding women's reproductive rights across the country.
2016 was arguably one of the tougher years to date, but the learning lessons and inspiration it offers will be invaluable in 2017 and the following years to come. So, here's to continuing to learn from each other and empowering the feminist initiatives that will only become stronger as more challenges — and victories — arise.
Additional reporting by Maya Parthasarathy