These Feminist Classic Novels Are Getting A Makeover — & You'll Want Them All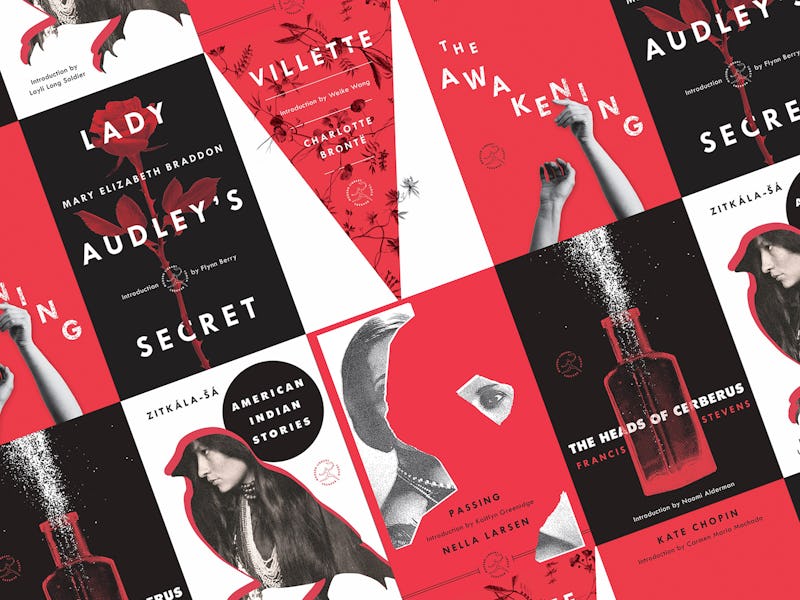 Random House's classics imprint, the Modern Library, launching a new series called Modern Library Torchbearers that features classic books by women. Six titles will be released this spring.
First founded as a publishing house in 1917, the Modern Library was the original home of its subsidiary, Random House. Now an imprint under the same publisher, the Modern Library has become synonymous with the greatest works of the Western canon. The canon often overlooks and excludes books by women and people of color, however — a problem that the Modern Library Torchbearers series seeks to rectify.
A new series of woman-authored classics, Modern Library Torchbearers will kick off publication on May 21 with American Indian Stories by Zitkála-Sá, The Heads of Cerberus by Francis Stevens, and Passing by Nella Larsen. An additional trio of texts — The Awakening by Kate Chopin, Lady Audley's Secret by Mary Elizabeth Braddon, and Villette by Charlotte Brontë — are slated for a June 18 release. Random House also lists three other titles — The Transformation of Philip Jettan by Georgette Heyer, Nada by Carmen Laforet, and Love, Anger, Madness: A Haitian Triptych by Marie Vieux-Chauvet — as Modern Library Torchbearers on its website, but only Heyer's novel has a new release date (Sep. 10).
All six books feature an all-new cover designed by a woman artist. Check out the first six Modern Library Torchbearers below: