Signs You'd Be A Good Politician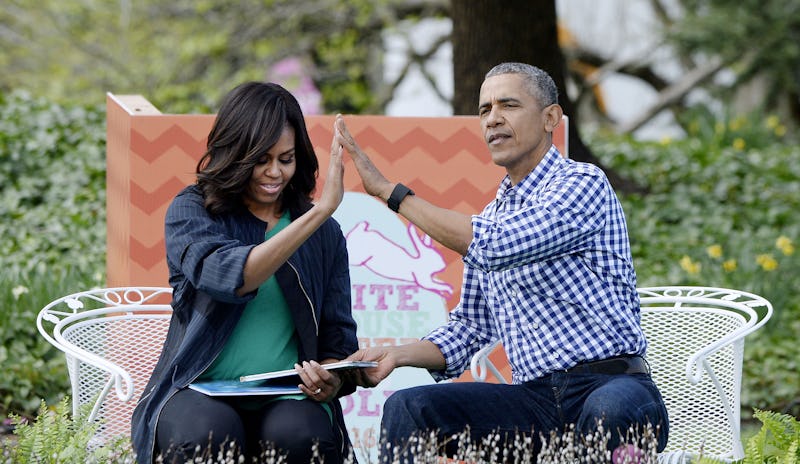 Pool/Getty Images News/Getty Images
The next four years may look bleak, but Millennials are fighting the Trump administration with every tactic at their disposal, including protesting, calling their representatives, and even running for political office themselves. If you are wondering how to tell if you'd make a good politician, a recent study out of the University of California, Los Angeles (UCLA) may be able to shed some light on personality traits that indicate whether you are truly meant to hold office. While having a ton of cash at your disposal and being born into a political dynasty can certainly help a person with their political aspirations, legislators also have to have the right temperament to survive being in the spotlight.
Graduate student Richard Hanania used the framework of the well-known Big Five personality inventory to learn more about "personality differences between politicians and the general public." For the study, published in the journal Personality and Individual Differences, 278 American state legislators and 2,586 respondents of approximately the same age completed a 50-item questionnaire online. The Big Five, also known as the Five Factor model, draws conclusions by measuring important dimensions of a person's personality and psyche such as conscientiousness, openness to experience, agreeableness, extraversion, and neuroticism.
The study's results revealed that politicians differed from the average American on every single factor. "Politicians are more Extraverted, Agreeable, Emotionally Stable, and Conscientious than the general public," Hanania explains. "At the same time, they are slightly lower on Intellect/Imagination." Politicians scored lower in general on the traits of Openness and Neuroticism, meaning that as a group they are generally less imaginative and emotional.
While the sample size of politicians was fairly small, and more in-depth research is certainly required before conclusions can be made, it's fun to see if your personality aligns with Politician's findings. Here are some signs based on this study's results that you might make an excellent politician. Take the Big Five test here.