The Best Theories About Aria's 'Pretty Little Liars' Ending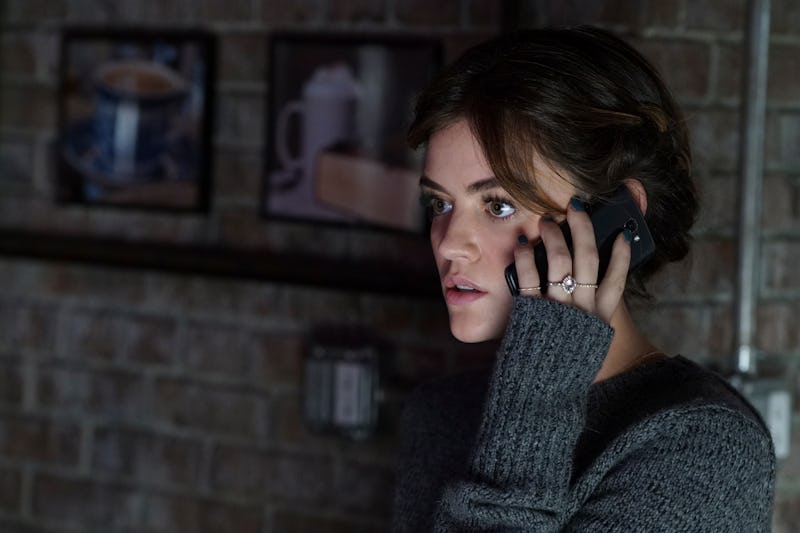 Freeform/Eric McCandless
After all these many, glorious years of sharing theories about the Pretty Little Liars finales of each and every season, we've finally reached the ultimate one. Ever since the beginning of the show, I've believed that Aria Montgomery is the key to the entire series, so much so that I think we're ready for a massive revelation involving her in the finale. Clearly, I'm not alone in thinking that, either, since there are a lot of fan theories about Aria's Pretty Little Liars ending that suggest that other people are thinking the same as me.
Since the start of the show, there's been a great deal of speculation regarding whether or not Aria has untold secrets. But it's also been obvious that she's a character who appears to attract scandal, from having an affair with her hot high school teacher to dealing with her father's various secrets to being a double agent for A.D. Nothing is ever quite what it seems to be when it comes to Aria, and that includes her family, love life, and supposed writing career (remember that?).
Each and everyone of these theories is framed around that fact. So, gather your creepy ass dolls, throw on your shady black hoodie, and let's delve in...