'Star Wars' Fans Won't Want To Miss This Carrie Fisher 'Last Jedi' Footage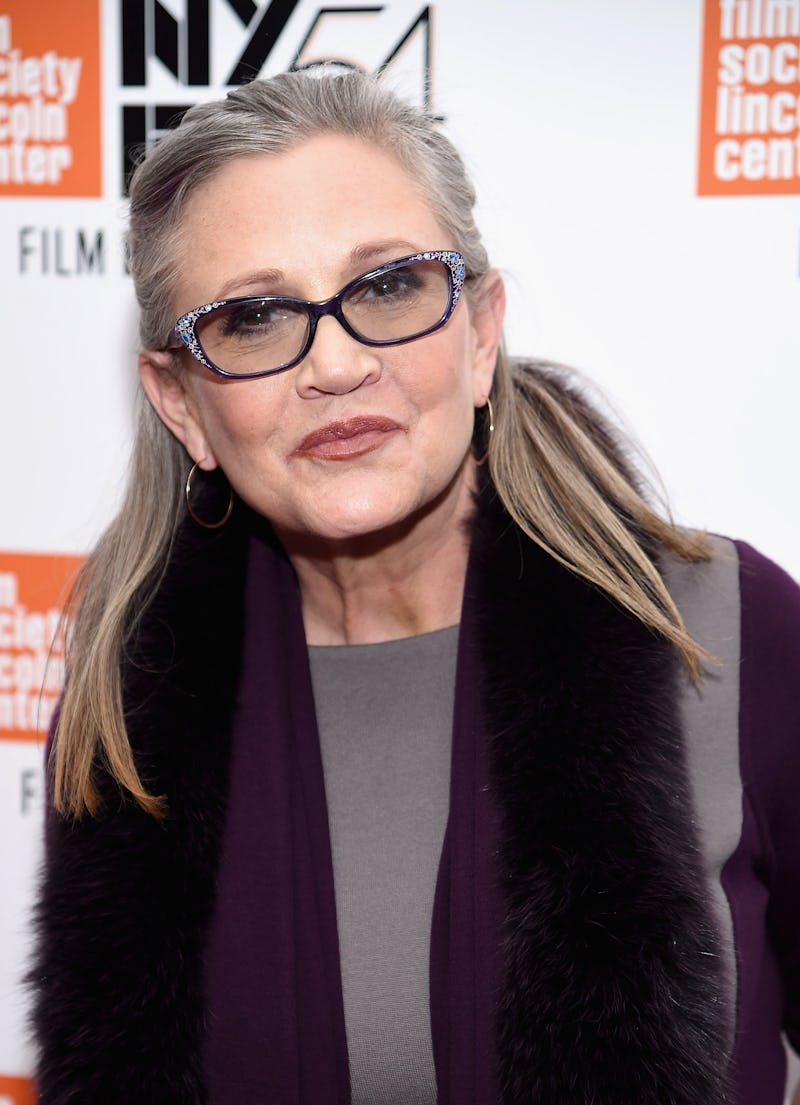 Dimitrios Kambouris/Getty Images Entertainment/Getty Images
Star Wars fans are already counting the days until The Last Jedi premieres in December. And on Saturday, new behind-the-scenes footage from the film aired at D23 Expo. The clip includes the late Carrie Fisher showing just how much heart Last Jedi will have. In the presentation, Walt Disney Studios Chairman Alan Horn prepared fans for just how much they'll love seeing Leia return to the big screen after Fisher's death. "We're all stunned and shocked she had passed," Horn told the crowd. "She's a very, very special person. I know that it's hard to imagine you can love her more than you already do, but you'll really, really appreciate her performance in this film."
Is it possible to love Leia even more? Well, the new footage, below, proves Horn may be right. In it, Fisher is seen happily bopping alongside co-star Mark Hamill (who plays Luke Skywalker), getting kissed on the cheek, and suited up as Leia. Familiar cast members, including Hamill, Daisy Ridley, John Boyega, and Gwendoline Christie join new co-stars Laura Dern, Benicio del Toro, and Kelly Marie Tran, to convey just how unique this installment will be. But regardless of where the journey takes fans, Fisher is seen assuring viewers about the franchise's driving force: family.
"It's about family, and that's what's so powerful about it," Fisher says in the footage. It's hard to argue with the legendary actor who was, of course, an OG member of the original film. Between the film's sentimental themes and the loss of Fisher, it'll be an emotional ride without a doubt.
Hamill, another Star Wars legend, teased that fans haven't seen anything like Last Jedi. "When I read the script, there were so many unexpected elements," he said. "This is a real game changer. It's harder and harder to bring new things to the table." Leading lady Ridley agrees in the clip, saying, the "story is unexpected but right" and Boyega confirms, saying, "Everything being shifted… to make Star Wars fresh and new."
While rooting for Rey, fans can count on learning more about her and the new crew, while also developing a deeper appreciation and understanding of the ones they first fell in love with. The Star Wars community is family after all.