Watch This Powerful 'VICE' Clip About Trans Youth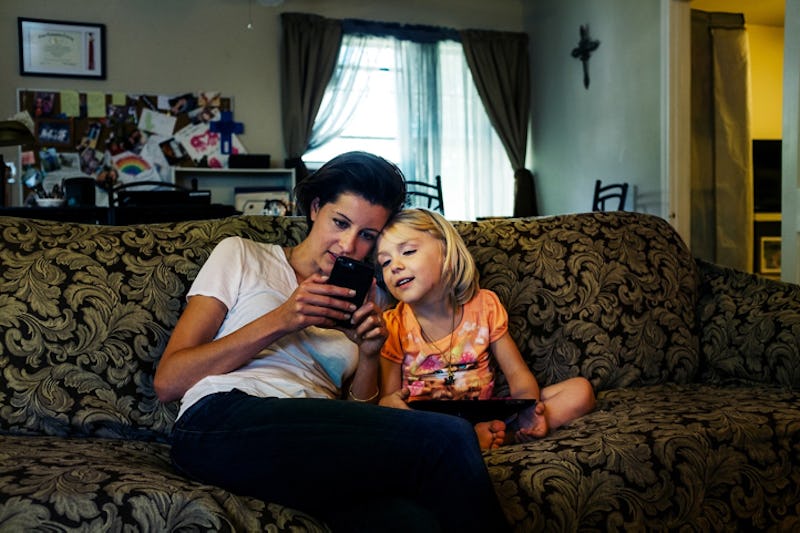 VICE / HBO
Arriving on screen not too long after the Trump administration officially withdrew transgender bathroom protections, the "Trans Youth" episode of HBO's VICE documentary series couldn't feel more timely and significant. The episode focuses on transgender children and their families in the midst of the process, and dealing with the emotional impact, of transitioning. And, as this powerful clip from "Trans Youth" proves, the fight for trans rights needn't be so complicated when the crux of the movement is based on the simple and basic desire for acceptance.
Showing an adorable little girl as she talks about her favorite toys with VICE correspondent Gianna Toboni, the clip is full of the joys of young, female identity. The girl's bedroom is gorgeously covered in varying hues of pink, and there are cute stuffed animals and pretty looking princess dolls adorning the space in every possible nook and cranny. But it's when the young girl shares her favorite book, "My Princess Boy" by Cheryl Kilodavis, that we understand the complexities of the child's gender identity.
When Toboni asks the young girl whether the book reminds her of her own story, she answers:
"Well, when Mom thought I was a boy and dressed me as a boy, I did not like it. I already thought she knew I was a girl, but she didn't know so I had to tell her when I was old enough to say it."
Her response is tremendously powerful for it's innocence and simplicity, and it highlights a basic truth: transgender rights are human rights.
In an interview with Bustle, Toboni said that while highlighting the children's perspectives made creating the episode a bit challenging, their stories ultimately made it stronger. "The Trans story for me was a real challenge because we are always interviewing adults, which makes sense because adults know about global issues, they're the ones who, obviously, are affected by them," she said. Toboni then continued:
"But what you realize is, for all of us, there's a lot of noise in our perception of the world, we're constantly affected by media, we're constantly affected by other people's opinions and just by what we're consuming. Whereas the perception of a child is so pure, so often they make the point so much more simply, and often a lot stronger."
By exploring the process of medical intervention before transgender children hit puberty, "Trans Youth" should explore the issue at its most pure and powerful when the episode airs on HBO on Friday, March 3 at 11 p.m.
Additional reporting by Samantha Rullo