This Restaurant's Disney-Inspired Bottomless Brunch Is A '90s Kid Dream Come True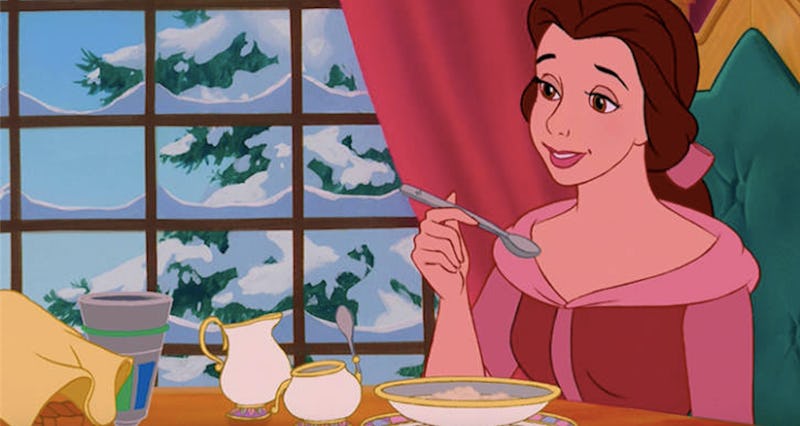 Walt Disney Pictures
Brunch is wonderful. Bottomless brunch is even better. And a Disney-themed bottomless brunch? Well, that's about as good as it can possibly get — and so, it is with great joy that I am able to share with you today that a Disney-inspired bottomless brunch called "When You Wish Upon A Brunch" exists. Before you get too excited, though, there are a few catches: One, it's only available for a couple of upcoming weekends; and two, you have to be in London — specifically at a pub called The Aeronaut located in the Acton area of West London — in order to enjoy it. Whomp, whomp.
The Aeronaut is known for its themed brunches, which typically feature everything from performers to games (on top of, y'know, endless mimosas and a Full English). In addition to When You Wish Upon A Brunch, other upcoming events include Bring Down The House, which combines breakfast with what looks like high-octane bingo (yes, really), and Extreme Sports Olympics, which consists of "games, sketch comedy, DIY props, and lots of audience interaction" and is "a must for anyone with the heart of an athlete but the skills of a toddler" (so, basically, an audience full of people who are actually me). They all usually cost £28.00 (around $40), although if you're not into the theming and entertainment options, you can also grab a regular ol' bottomless brunch at the pub for £20 (about $28).
Produced by Impossible Things Entertainment, "When You Wish Upon A Brunch" invites you to "start your Saturday walking into a wondrous world [of] musical whimsy, complete with a sparkling (prosecco fueled) singalong to your favorite fairytale film tunes, while eating your brunch and drinking bottomless booze," according to its description on Design My Night. To be fair, the event doesn't actually specify that it's Disney-themed — but given that the promo images all feature actors dressed up as Cinderella, Ariel, Mary Poppins, and Esmeralda, it's pretty clear that the pop culture juggernaut is a major source of inspiration for the show. What's more, although of course fairytale movie musicals exist that aren't Disney (hi there, Rogers and Hammerstein), far and away the most popular with today's audiences hail from the House of the Mouse.
I suspect, by the way, that we can probably also expect a few tunes from Wicked in the mix as well — after all, the event description does "dare [us] to not only defy gravity but to delight in the endorphins that will course through even the least royal of blood" — and given that the 2014 film adaptation of Stephen Sondheim's classic Into The Woods was a Disney production… well, let's just say that I'm holding out hope for something like "On The Steps Of The Palace" to make an appearance, too. Oh, and dressing up as your favorite fairy tale character is "very much encouraged" — apparently all "Princes and Princesses have the chance to win prizes and participate in the action themselves" during the event, which of course is always better when done in costume.
This pup definitely gets it.
However, there are only a couple of dates on which you'll be able to experience the magic "When You Wish Upon A Brunch" (all of which are Saturdays): March 3, March 31, April 21, and May 5. But hey, guess what?Impossible Things does other similarly-themed events periodically, as well. The "Taking The Mickey: A Princess Singalong" brunch is scheduled to take place at Drink, Shop, and Do in Kings Cross on March 25; additionally, previously events have included "Happily Ever After Hours," a fairytale-driven singalong/games night/cocktail hour also held at Drink, Shop, and Do, and a Halloween edition of "When You Wish Upon A Brunch" featuring all your favorite villains held at Proud East in Hackney.
Not in London? Fear not; it's not unheard of for these kinds of events to occur in the United States, either (although obviously if you're located anywhere near Orlando or Anaheim, your odds of finding one that's officially sanctioned by Disney are probably better). In 2017, the North River location of Headquarters Beercade in Chicago hosted an "evil queen-themed singalong brunch"; LUSH in Minneapolis held an all-ages Disney drag brunch back in January of this year; and Venkman's in Atlanta has a family-friendly Moana screening/brunch event occurring on March 3.
And hey, you can always go ahead and hold your own Disney-themed brunch at home if you like. Make your own happily ever after — mimosas and all.