You'll Love The Latest 'This Is Us' Guest Stars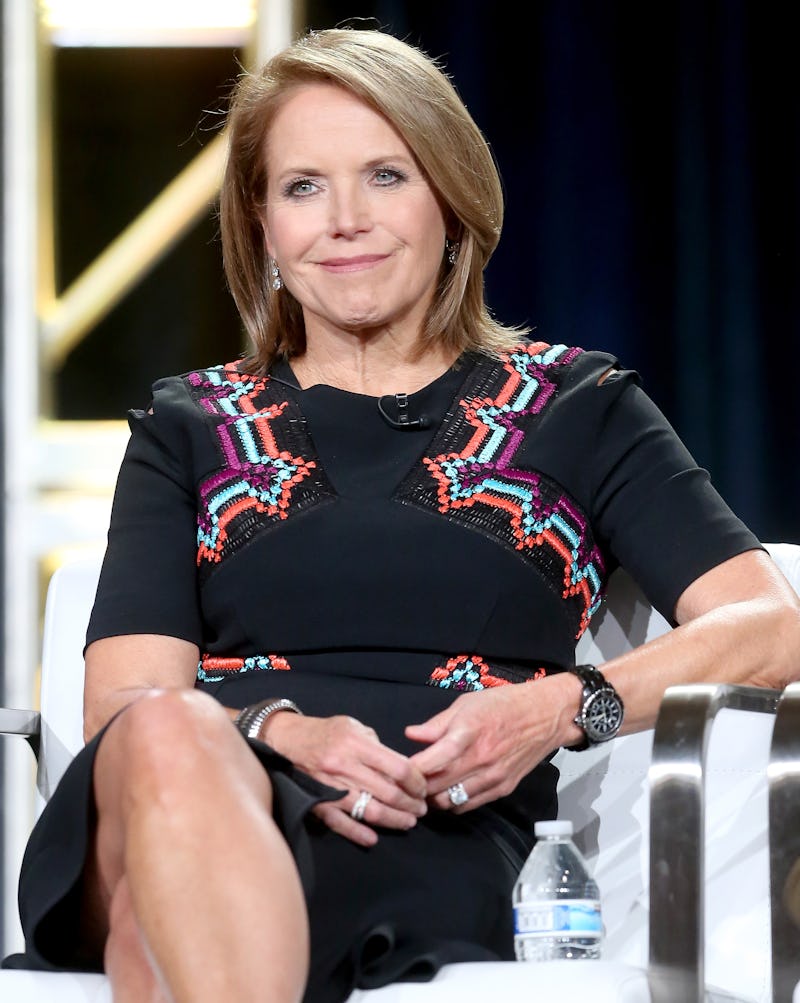 Frederick M. Brown/Getty Images Entertainment/Getty Images
If you are still freaking out about NBC renewing This Is Us for Seasons 2 and 3, settle yourself, because there is even more amazing news to digest. According to Entertainment Weekly, Katie Couric and Atlanta's Brian Tyree Henry will guest star in This Is Us episodes set to air this season. Both Couric and Henry's guest spots hint at exciting things to come for the Pearson family.
First up, Couric will be playing herself interviewing Kevin. She's no stranger to playing herself, however; the skilled reporter also interviewed fictional people in ABC's Notorious and Netflix's True Memoirs of an International Assassin. Her interview with Kevin is bound to be an enlightening segment of the show.
Since he quit The Manny in the series premiere, Kevin has been busy working on a play that he's sure will make him a serious actor. It is safe to guess he lands an interview with Couric to discuss his career move and advertise the play, but this is Kevin, I'm talking about here. There's just no way his insecurities aren't going to lead him to stay true to his uncanny ability to always say the wrong thing. The only question is who is he going to inadvertently hurt with his interview?
Even more interesting is Henry's role. The Atlanta star is set to play a young William's cousin, which means Randall may have more family out there. There's no word yet on whether or not Henry's character is still alive in the present day, but his mere existence means the show is planning on giving William an episode devoted to his backstory, likely independent from the Pearsons.
For fans and Randall, this is amazing news. William's story has largely been seen through his two visits with Rebecca, but there's so much more to discover about his biological father. If William has a cousin, he may have other family members as well. With his cancer progressing rapidly, he only has so much time to tell Randall about their shared history, and this mystery cousin sounds like he could be the start of a whole new journey of discovery for Randall.
Both Couric and Henry are set to broaden the ever expanding world of This Is Us even further. Every new character the show adds pushes the story into new territory as the expanded Pearson family's journey through the past and present continues to unfold. As always, I can't wait to see (and cry over) what happens next.