This Woman Used Makeup To Transform Into Jaclyn Hill & She's Basically Her Twin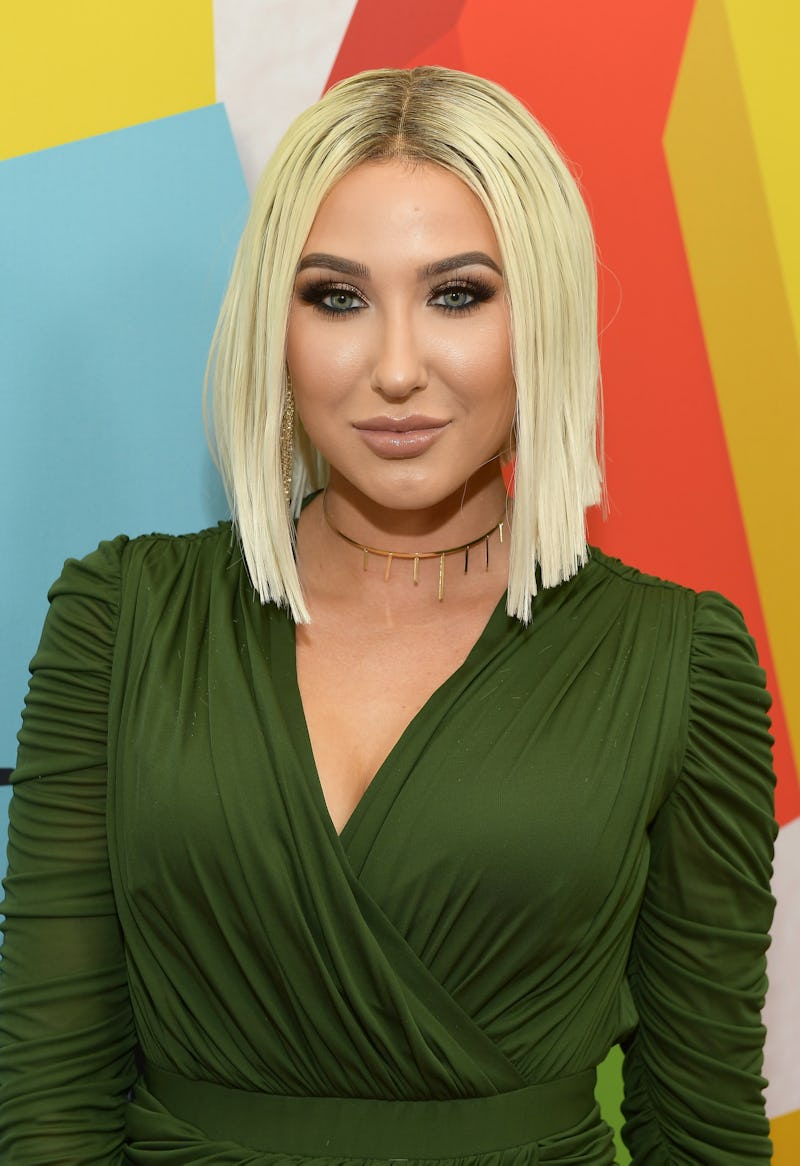 Matt Winkelmeyer/Getty Images Entertainment/Getty Images
YouTube beauty gurus are taking over the world, or at least the beauty world. From collaborations with major brands to starting their own cosmetics lines, gurus are making serious moves. Now, they're inspiring look-a-likes. This makeup artist's Jaclyn Hill transformation will not only blow your mind but also prove just have influential the influencers are.
If you're a fan of YouTube at all, you've probably seen celebrities and character transformation videos. Promise Phan and Kandee Johnson are two of the most talented transformation artists on the streaming platform, but they may have some competition. Makeup artist Kristen Fiori took to her Twitter page on Oct. 4 to announce her Halloween costume, and it was none other than Jaclyn Hill. While you may be thinking that you need some Lana Jewelry — or an inexpensive alternative — and Hill's Morphe palette, Fiori took things to the next level.
The artist replicated one of Hill's latest YouTube tutorials using her Jaclyn Hill x Morphe palette, and the result is seriously stunning. In fact, many reactions on Twitter seem to suggest that users can barely tell them apart. While it is possible to distinguish Fiori from the real Hill, her skills are next level, and to be honest, if she is walking down the street rocking her Jaclyn Hill-style transformation, it wouldn't be shocking if she got asked for a few autographs from Hill's own subscribers.
Don't worry. Hill has seen Fiori's photo, and she certainly seems to approve.
Like all Hill fans, Fiori was stoked to be shouted out by Hill and called the YouTube beauty guru her idol.
Apparently, however, Hill wasn't the only person who loved Fiori's costume idea. The Twitter responses to both she and Hill have been a mix of disbelief and hilarity.
Some are asking who is who?
Others just seem thoroughly impressed — as they should be.
It's seriously equal parts shock and amazement.
Her photo is the actual definition of shook.
A fan even pointed out that Fiori looks like a combination of Hill and her sister, Rachel. Could Fiori actually be a long lost sister?
Clearly, minds were blown and eyes were deceived, and while everyone else will be rocking one of the multitude of Pennywise looks floating around on YouTuber, Fiori will be making Jaclyn Hill fans do double takes during Halloween.
Transformations aren't exactly new to beauty lovers, however. These seemingly magical transitions from gurus faces to the faces of celebrities are incredible, and when makeup artists show just how they craft such unbelievable look-a-likes, it gives fans a whole new appreciation for what they do. While perfecting a liquid liner may be a serious feat, image making yourself look like Jaclyn Hill.
While makeup artists turning themselves into their favorite online gurus hasn't quite taken off as a trend just yet, gurus turning themselves into famous celebrities and beloved characters definitely has. What are some of the best transformations out there?
Kandee Johnson
Johnson's Ken transformation is next level. Watching her go from Kandee to Ken just proves how insanely talented she is.
Promise Phan
Phan is one of the original YouTubers, especially when it comes to transformations. She's done characters like Moana and celebrities like GiGi Hadid.
Carli Bybel
Bybel isn't incredibly well-known for her transformations — but her makeup looks are fire — but this Daenerys Targaryen transformation is incredible.
Desi Perkins
Perkins' Halloween tutorials are the stuff of legend, but it was her transformation into Selena for the MAC x Selena collection that blew fans away.
Clearly, makeup artists, gurus, and fans all love the power of makeup. Whether someone is becoming their favorite celebrity or their favorite guru, playing with makeup will never get old, so bring on the talent.