Everything You Need To Know About 'Making A Murderer' Before Diving Into Part 2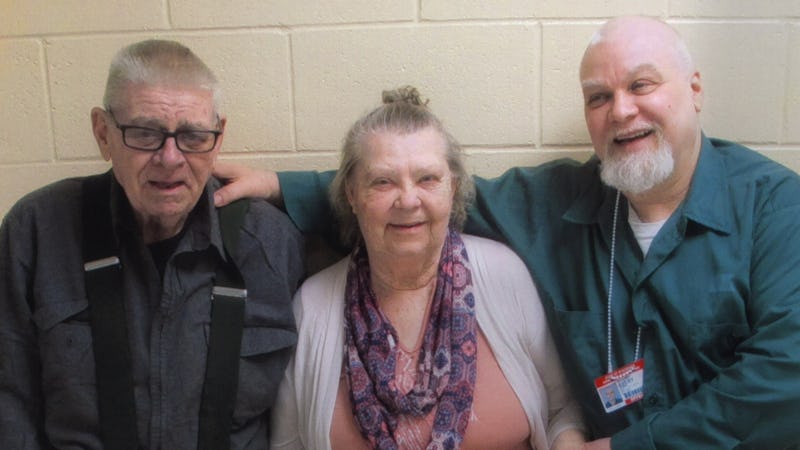 Netflix
Making a Murderer quickly became a phenomenon when it premiered in 2015, and three years later, new developments in Steven Avery's case are still happening. Part 2 of the Netflix true crime docuseries, which will revisit key elements of the trial and follow post-conviction developments in the cases of Steven Avery and Brendan Dassey, is quickly approaching. But if you're a little foggy on the details, don't fret: Here's your requisite recap of Making A Murderer Season 1. Warning: This post contains information about sexual assault, which some may find triggering.
The show opens by rehashing the last several decades of Avery's life. After serving 18 years in prison for the rape and assault of Penny Beernsten — for which he always maintained his innocence — Avery was exonerated by new DNA evidence and released in 2003. The DNA was instead linked to Gregory Allen, who was reportedly under suspicion for a number of sex crimes in Manitowoc at the time of Beernsten's attack, according to the Post-Crescent.
This case isn't the focus of Making A Murderer, but it does provide important context: Avery then launched a multimillion dollar lawsuit against Manitowoc County, as well as the former sheriff and former district attorney, claiming that they ignored Allen as a suspect. As reported in another Post-Crescent article, the suit was settled in 2006 for $400,000; county officials acknowledged no wrongdoing in the deal, as the DNA science that exonerated Avery didn't exist when he was convicted.
This case set the stage for the narrative of Making A Murderer. Shortly after Avery's release, a freelance photographer named Teresa Halbach went missing after visiting the auto salvage yard owned by Avery's family. As outlined in the series, bone fragments were uncovered at the property several days after her disappearance, as were Halbach's RAV4 with Avery's blood in the vehicle and her car key in his home. The investigation then turned toward Avery, who maintains his innocence to this day.
A few months later, Avery's then-16-year-old nephew, Brendan Dassey, was brought in for questioning and eventually confessed to assaulting and killing Halbach. (He's since reasserted his innocence, claiming the confession was false and coerced, while the Manitowoc County sheriff's department has maintained it was standard protocol.)
The rest of the series covers Avery and Dassey's trials. Avery's defense team argued that Manitowoc authorities framed Avery, alleging, among other things, that police moved Halbach's car and planted blood evidence. The Manitowoc County sheriff's department has repeatedly refuted those claims, and Sheriff Robert Hermann told Bustle he was "not discussing or making any further comments related to this case."
Ultimately, Avery was convicted for Halbach's murder and sentenced to life in prison with no possibility for parole, while Dassey was convicted of first-degree intentional homicide, mutilation of a corpse, and first-degree sexual assault in connection to the case. He was sentenced to life in prison, with a chance for early release in 2048 — when he will be 59 years old. Both men have been actively trying to overturn their convictions.
Of course, this is just the CliffsNotes version, but there will be plenty more details to dig into when Making A Murderer Part 2 arrives on Netflix Oct. 19.
If you or someone you know has been sexually assaulted, call the National Sexual Assault Telephone Hotline at 800-656-HOPE (4673) or visit online.rainn.org.