The 'Mean Girls' Musical Already Sounds Totally Grool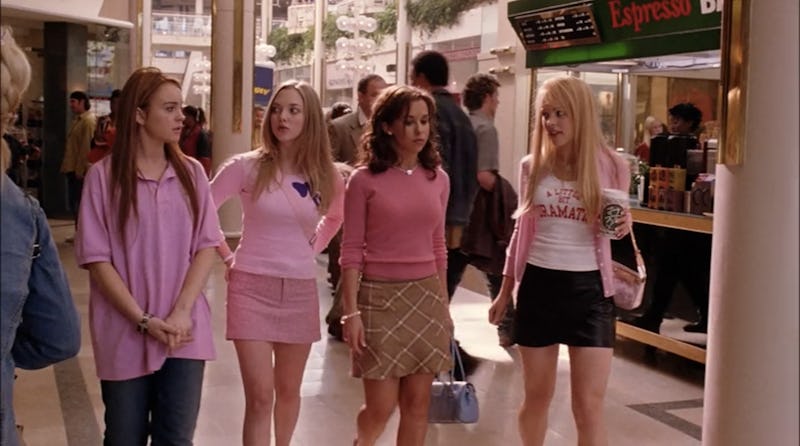 Paramount Pictures
It looks like fans won't have to wait too much longer for the Mean Girls musical to hit the scene after all. Casting details and information surrounding its fall 2017 launch have just been announced, and everything about it will have you saying "so fetch" and "grool" in no time.
According to Entertainment Weekly, the Tina Fey production will debut on Oct. 31, at the National Theatre in Washington D.C., with a limited run until Dec. 3. The filmmaker collaborated with her husband, Jeff Richmond, and Legally Blonde's lyricist Nell Benjamin to create the cool, quirky sounds. And after its initial introduction to the industry, Fey and the team are hoping to head on over to the Broadway stage. As if that's not exciting enough, fans can finally put a face to all of the Mean Girl characters they know and love. No actors from the original film will be reprising their 2004 roles, unfortunately. However, all of the performers replacing them have amazing track records for bringing down the house.
Taking over for Lindsay Lohan, but this time as a more musically-inclined Cady Heron, will be Broadway alum Erika Henningsen — who's most recently starred as Fantine in Les Misérables.
Rounding out The Plastics crew will be Kinky Boots and Bring It On The Musical's Taylor Louderman as Regina George, The King and I's Ashley Park as Gretchen Wieners, and Rock of Ages and Legally Blonde's Kate Rockwell as Karen Smith.
Oh, and it wouldn't be a proper Mean Girls musical if Cady Heron's pals Janis and Damien didn't make appearances, of course. And luckily, musical theater actors Barrett Wilbert Weed and Grey Henson will take on those iconic roles, respectively. Fans can also expect to see appearances from the film's noteworthy characters Aaron Samuels, Kevin Gnapoor, Mr. Duvall, and Ms. Norbury.
It looks like the musical is on track to replicate some of the film's most iconic moments, especially with all of this awesome casting news. And who knows, maybe premiering on Oct. 31 will lead to a rich and unforgettable take on the film's unforgettable Halloween party scene.