This Meme About Waiting Up For Taylor Swift's New Single Is All Of Us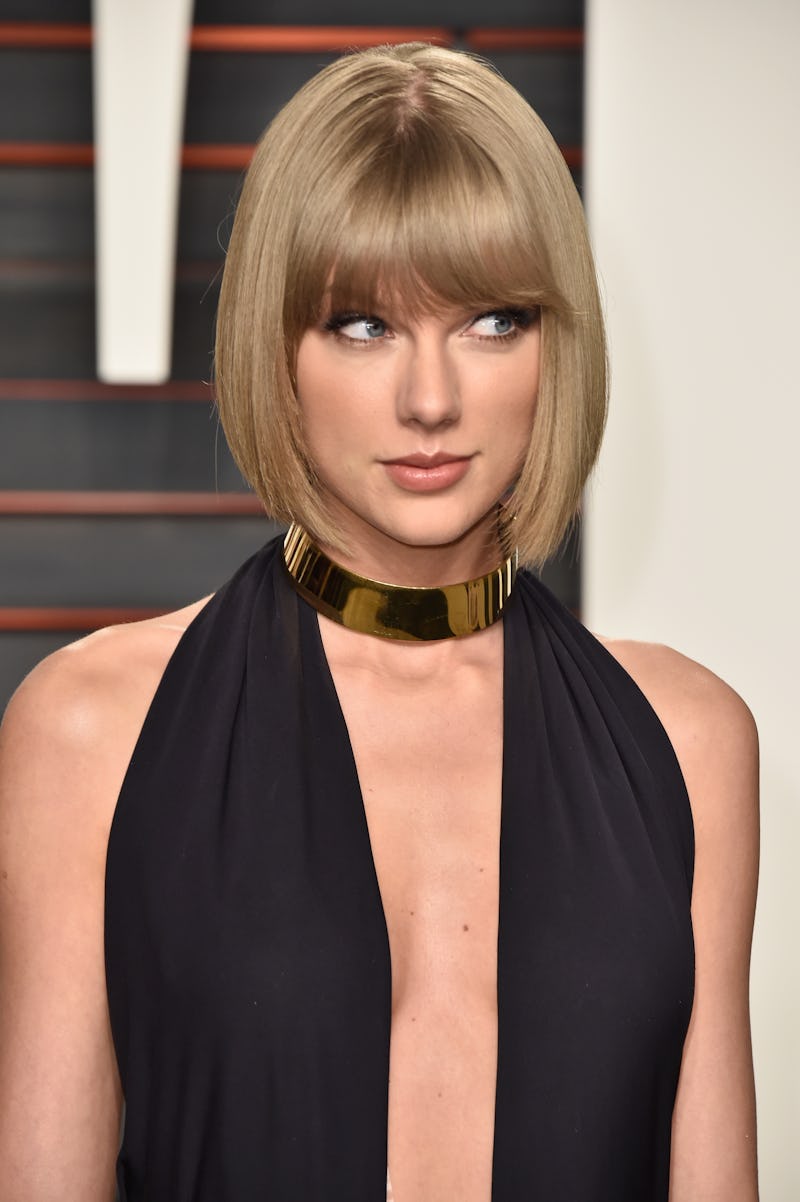 Pascal Le Segretain/Getty Images Entertainment/Getty Images
Almost three years after the release of 1989, the Taylor Swift drought is finally coming to an end. After wiping her social media clean last week, Wednesday brought the announcement that Swift's new album, Reputation, drops Nov. 10, with the first single being released Thursday night (or Friday, depending what coast you're on). But now that fans are down to the final minutes, that three-year wait is starting to look like a piece of cake compared to the end of the countdown. And, if you're starting to feel a bit tired, you're not the only one. There's one meme all Swift fans waiting for the new single will understand, and honestly, it couldn't be more appropriate.
Chances are, if you're truly dedicated to Swift — or if you're simply curious about what she has to say after all this time (and all this drama) — you also aren't willing to go to bed until the single is officially out, lest you miss out on something epic while you're asleep. And since Apple Music occasionally releases singles at 11 p.m. EST, instead of midnight exactly, there was a glimmer of hope that you could be in bed before 12. But it kept getting later. Your eyes were getting heavy, and you're were thinking, "It's a week night, Taylor. What kind of sick joke is this?"
This meme sums it up pretty well, really:
There are so many reasons this meme fits the situation so well. First of all, Swift is a huge fan of Friends, so she'd definitely approve of Chandler Bing cradling her new album (which, in the original picture, is actually a Lionel Richie album). Second of all, who isn't fighting back sleep that late at night? Swift's fans might be sleepy, but they are loyal.
Besides, how do you just sleep through the lead single off of what is sure to be the album of the year, which is practically guaranteed to sweep up numerous awards for the next few years? You don't. Or, at the very least, you set an alarm for 11:59 p.m. and you deal with it. This is not a drill, people. This is Taylor Swift. There has been snake imagery, for crying out loud. You don't sleep through that.
By the looks of Twitter, there are plenty of people staying up for the occasion, so, if you're yawning at work Friday morning, you won't be the only one. That's why coffee was invented, right?