Here's Who Will Play 'Sabrina the Teenage Witch's Best Friend In Netflix's Reboot Series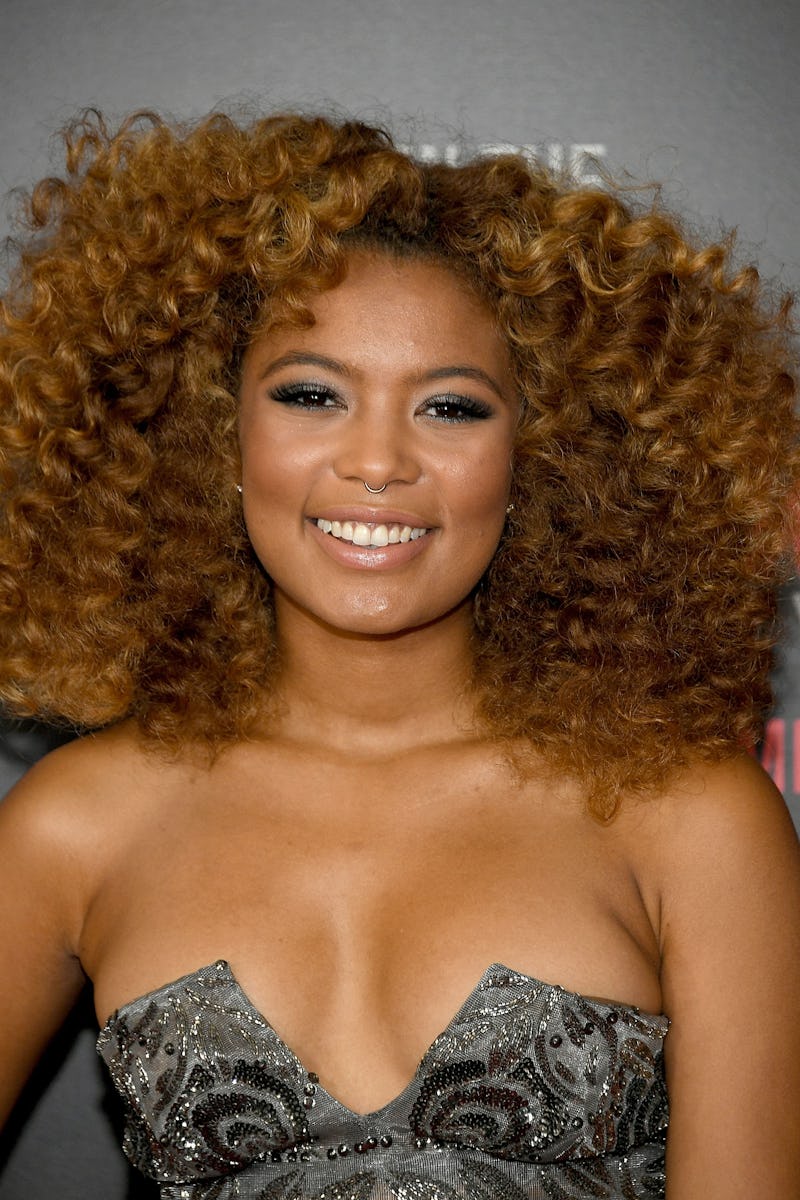 Mike Windle/Getty Images Entertainment/Getty Images
Riverdale's neighboring town of Greendale is starting to gain its residents. Netflix's upcoming reboot of Sabrina the Teenage Witch The Chilling Adventures Of Sabrina announced a best friend character that might play an important part in the supernatural series. According to The Hollywood Reporter, Jaz Sinclair (Easy, Vampire Diaries) has been cast as Rosalind Walker the bestie to high school sophomore —and half-human, half-witch teenager — Sabrina Spellman (series lead Kiernan Shipka). Rosalind is described as "brash, empowered and outspoken." She is also the daughter of Greendale's minister, a familial relationship that could play a key part in the show.
You may recognize Sinclair from her roles on Netflix's Easy and The Vampire Diaries. The new series is an adaption of Roberto Aguirre-Sacasa's The Chilling Adventures of Sabrina which offered a darker version of the classic Archie comics character. Like The CW's Riverdale series, this show promises to trade in the original Archie world for more angst and thrills. Except it might even be darker and scarier than Riverdale. THR explains that the series will be in the "vein of Rosemary's Baby and The Exorcist" which certainly implies that there will be some cunning satanic forces at play as Sabrina comes to terms with her half-witch heritage and her newfound powers. According to THR, the evil forces Sabrina will have to fight will threaten the human realm as well.
So in other words, don't expect the same quotient of silly Salem the cat moments you remember and love from the '90s version of Sabrina the Teenage Witch with Melissa Joan Hart.
While not much else has been revealed about the untitled Sabrina project, the series has already received a two-season pick-up, which means the creators have plenty of room to write multi-episode, and multi-season, arcs. Though Rosalind did not appear in the goofy, much-beloved '90s TV series, there is a character with her name in the original comic books. In descriptions for Archie Madhouse installments from the late 1950's Rosalind and Sabrina always seemed to be fighting over the same boys, with each trying to steal the other's boyfriend away. However, since the two are described as best buddies in this series and as "empowered," I'd like to believe they're both too committed to friendship to fight over dudes; it'd be great if they gave Riverdale's Veronica and Betty competition for most feminist characters on a teen soap.
With so little other information out there, it would seem that Rosalind's minister parent might also play a part in the series, just as how the adults in Riverdale have a way of getting mixed up in and complicating their teenage children's lives.
If Rosalind's minister mom or dad is a fire-and-brimstone type preacher, they might be very vocally against all kinds of witchcraft and sorcery, associating any person with magical capabilities with the devil. In which case this minister might be at odds with Sabrina and could be something of a human adversary — someone who turns town opinion against her or people in her family. As such Rosalind, as an "outspoken" friend, might go against her parent to defend Sabrina.
On the opposite end of the spectrum, this minister could be totally into mysticism and find magic to be part of religion. In which case he or she could be a force for good in Sabrina's life as a mentor trying to teach her that her powers doesn't have to be used for evil. Or, the minister could accidentally get mixed up in magic that they understand and find themselves on the wrong side of a demon, inadvertently causing more trouble for Sabrina. Or maybe the minister is straight up in a satanic church? The possibilities are endless!
Whatever the case might be, it'll be interesting to see how Sabrina's friendship helps her come to terms with who and what she is. The series promises to dive into elements of " horror, the occult and witchcraft." She's going to need a good gal pal to get through that.