LeeAnne & Stephanie Face Off In 'RHOD' Preview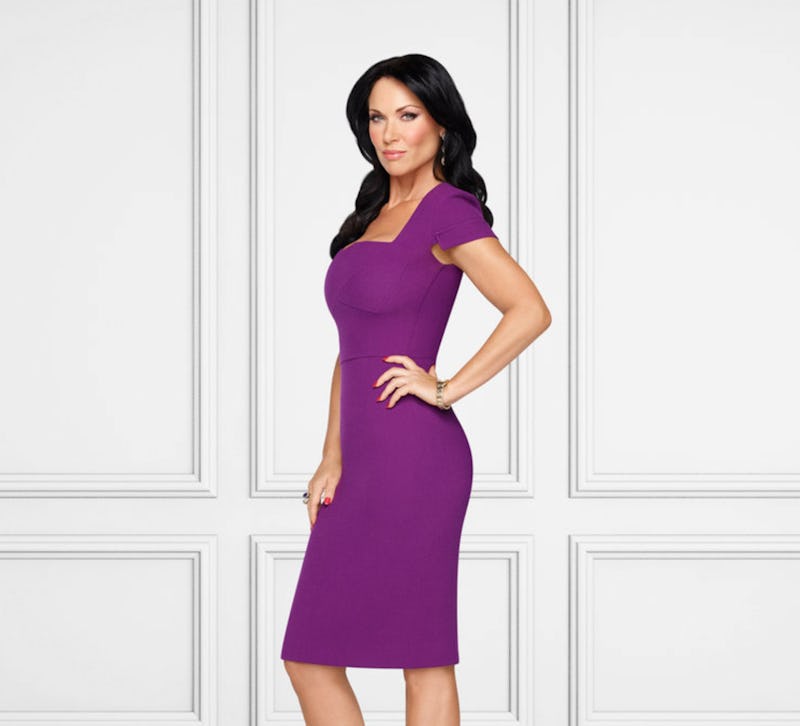 Michael Larsen/Bravo
Well, I'll be a fake turd glued to a sun hat! Bravo has released a first look at The Real Housewives of Dallas Season 2. Now, I wouldn't go so far as to say the scene is up there with Season 1's PoopBagGate or PoopHatGate, but that's more than OK. (If something does happen on Season 2 that's as life-changing as PoopBagGate or PoopHatGate, I wouldn't want it to be spoiled.) In the clip, we see LeeAnne Locken flit about Stephanie Hollman's Halloween party dressed up as a two-faced lady. And according to Hollman's husband, Locken apparently spends part of the evening telling partygoers that she's supposed to be Hollman. I have chills. Locken is not messing around.
I've missed this show. So, so much.
We've watched Real Housewives accuse each other of talking out of both sides of their mouths for years, but I don't think we've ever seen one Real Housewife put on a Harvey Dent-esque ensemble and say her look was inspired by another Real Housewife (but please correct me if I'm wrong). Locken's costume takes calling someone "two-faced" to a new level. Is it salty? Maybe. Is it rude? Possibly. Is it snarky? Probably. Is it over-the-top? Some may say that. Is it hilarious? Yep. Yep, indeed.
I am so fired up about this Locken vs. Hollman face-off. I mean, just look at this 'stume.
The single devil horn. The broken tiara. The two-toned wig. The bonkers boots. The perfect makeup. This costume is a star. Dare I say, it shines like the stars the Real Housewives of Dallas hold in the opening credits.
You can check out the RHOD Season 2 sneak peek here.