Demi Lovato's Rep Released A Statement About Her Recovery, Thanking Fans & Asking For Privacy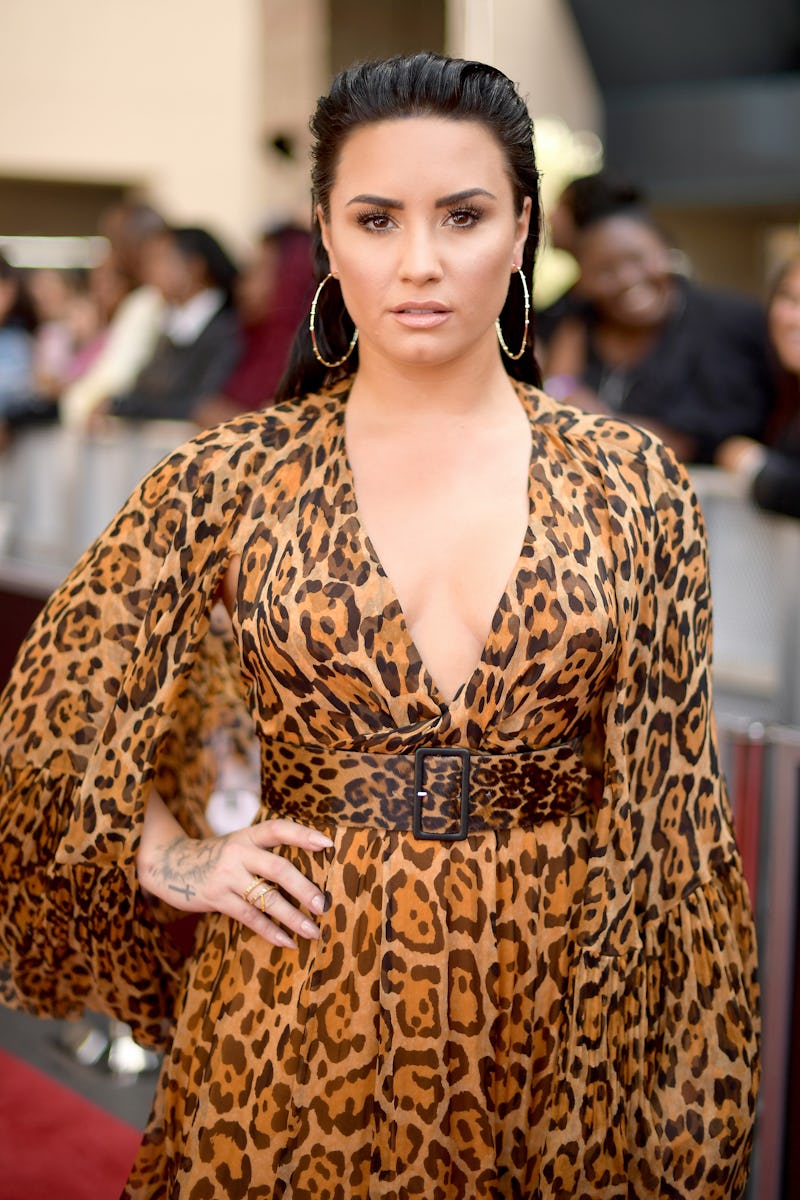 Matt Winkelmeyer/Getty Images Entertainment/Getty Images
On Tuesday, July 24, TMZ reported that Demi Lovato had been reportedly rushed to the hospital for an apparent overdose. Later on Tuesday, Demi Lovato's rep released a statement on her reported hospitalization to Bustle. The statement read:
Demi is awake and with her family who want to express thanks to everyone for the love, prayers and support. Some of the information being reported is incorrect and they respectfully ask for privacy and not speculation as her health and recovery is the most important thing right now.
In addition, a source close to the situation confirmed to Bustle that the overdose was not heroin, which had initially been reported by muliple media outlets.
Earlier on Tuesday, TMZ reported that Lovato was transported from her home in the Hollywood Hills to a local hospital. The Los Angeles Police Department was unable to confirm anyone's identity of medical conditions to Bustle, but did confirm responding to a medical emergency at an address on Laurel View Drive, which is located in the Hollywood Hills. According to The Hollywood Reporter, Lovato's home is reportedly located on that street.
The Los Angeles Fire Department also confirmed to Bustle that they transported a 25-year-old female patient to a local hospital from the Laurel View Drive address, but could not confirm the identity, due to privacy laws.And now, privacy is what Lovato's family is asking for in her recovery.
The artist has been open about her struggles with addiction and mental health for many years. In 2012, MTV aired Demi Lovato: Stay Strong, a film chronicling the singer's struggles with her bipolar disorder, eating disorders, and self-harm. She spoke about it in her YouTube documentary Demi Lovato: Simply Complicated, which was released in Fall 2017. In March of this year, Lovato tweeted about celebrating six years of sobriety.On June 21, Lovato released a song titled "Sober" in a tweet in which the artist included the words "my truth" and a link to the song's lyric video. The lyrics to "Sober" appeared to be referencing an apparent relapse with lyrics such as, "I'm so sorry I'm not sober anymore." (At the time of the song's release, Bustle reached out to her reps for comment, but did not hear back.)
Since TMZ's report broke earlier on Tuesday, celebrities and fans have been offering their support and prayers to the singer, some using the hashtag #PrayForDemi. Some celebs close to Lovato also publicly offered their support. Lovato's ex Joe Jonas tweeted his well-wishes to her via the social media platform.
Like all of you I am thinking of @DDLovato right now. She needs our prayers and support. We all know how strong you are Demi. #prayfordemi
Jonas' brother Nick also tweeted a supportive message to Lovato, who was once his business partner in Safehouse Records, according to Billboard.
Like all of you I am reeling at the news about Demi. All of us love her and need to pray for her to get well. She is a fighter. #prayfordemi
Through Lovato's rep's statement, it's clear that the artist has appreciated the messages of love and support from fans and celebs alike. As the statement also communicated, it's also now a time for Lovato to focus on her recovery privately.
Editor's Note: This story has been updated from the original version.
If you or someone you know is seeking help for substance use, call the SAMHSA National Helpline at 1-800-662-HELP(4357).