'Bachelor' Nation's Tia Announced Her Split With An Iconic Destiny's Child Lyric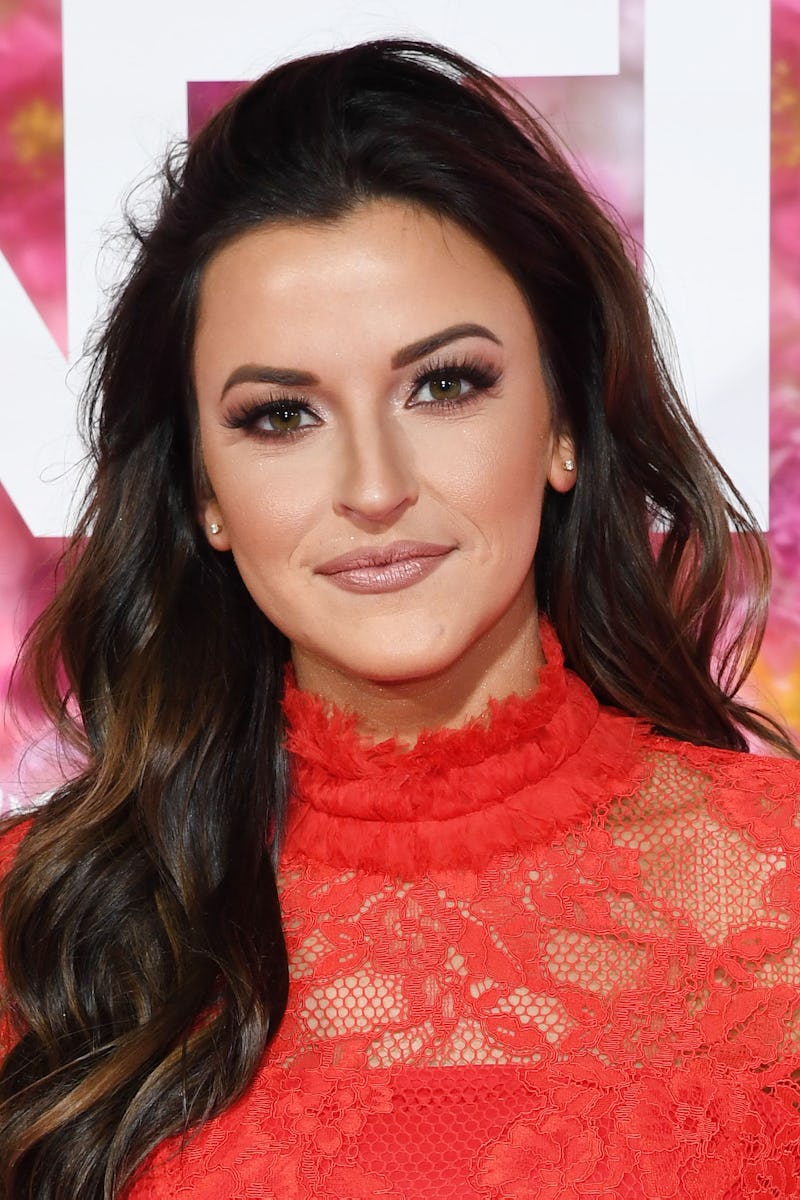 Amy Sussman/Getty Images Entertainment/Getty Images
After one season of The Bachelor, an exhaustingly emotional season of Bachelor in Paradise, and almost a year in a non-Chris Harrison-sanctioned relationship, Tia Booth is single once again. On Monday night, Tia revealed she split from boyfriend Cory Cooper with a lengthy Instagram post about their breakup. Although she didn't get into the specifics, she did take a page out of Beyoncé's book to sum up the situation.
"No, I am no longer in a relationship. I am fine. He is fine," Tia wrote, comparing the announcement to ripping off a band-aid. "At this stage of life, we are better as friends. He is a very private person and will freak when he reads this, but I wanted to address it myself." She explained she wanted to remain vulnerable with her followers, because "it's humbling that all of you take the time to care about what's going on in my life — the good and the bad." She ended the post with a lyric from the Destiny's Child song "Survivor": "You know I'm not gon diss you on the Internet, cuz my momma taught me better than that."
The Bachelor in Paradise star met her ex after someone reached out to her business email to say they knew a man who was "the reason [her] relationships haven't worked out so far" on reality TV. Tia and Cory became Instagram official in November 2018, and the couple was very open about their relationship on social media up until Aug. 30. That was the last time Tia shared a photo with Cory, which in retrospect was a pretty big hint that something was up.
Fans first met Tia when she appeared on Arie Luyendyk Jr.'s season of The Bachelor in 2018, followed by a stint on Bachelor in Paradise that summer. After a whiplash-inducing relationship of will-they-or-won't-they-get-together with Colton Underwood, Tia went home single and Colton went on to jump over a fence on The Bachelor in the name of love for Cassie Randolph.
Back in February 2018, before she crossed paths with Colton or Cory, Tia said would "definitely consider coming back to be Bachelorette" in an interview with The Hollywood Reporter. Peter Weber's season of The Bachelor is still filming, so if there was ever a time to drop back in the franchise, it might be now.