Tia Gave 'Bachelor' Nation A Look At The Hateful Messages She Got & Fans Have Gone TOO Far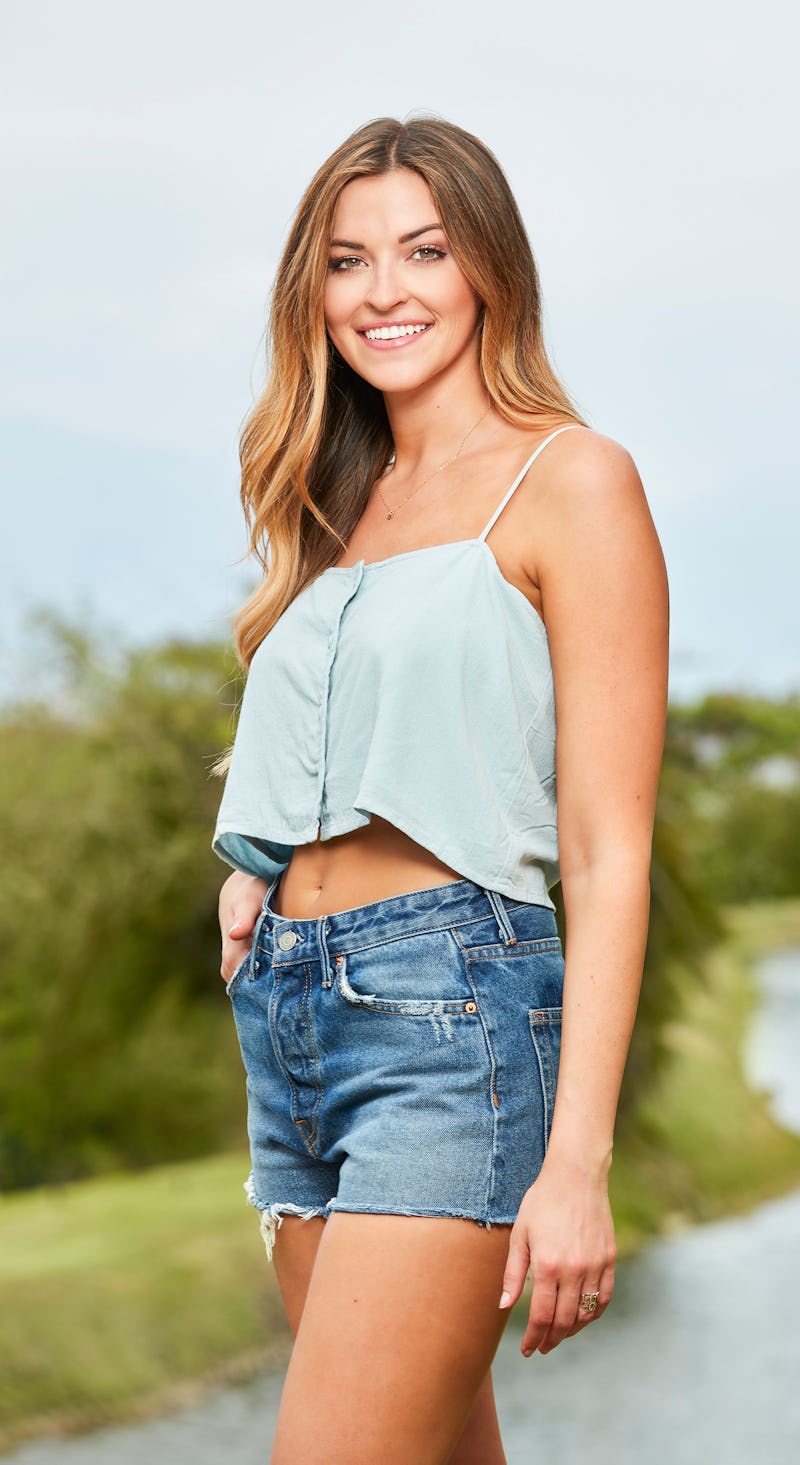 ABC/Craig Sjodin
Those who have been following this week's latest bout of Bachelorette drama know it's been a rough couple of days for Tia Booth, the Bachelor alum who recently came clean about her lingering feelings for Colton Underwood, one of this season's (former) Bachelorette frontrunners. And since then, she's been fielding some serious backlash on social media. Well, Tia showed Bachelorette fans just how far the hate has gone via a particularly upsetting post to her Instagram Story on Tuesday.
"Just so y'all can see why I shut off my comments and story replies," Tia wrote in a caption, overlaying what appears to be a screenshot from the Bachelor alum's Instagram DMs. (Rest assured, we'll get to the screenshot in a second.) Continuing, Tia made her thoughts on this latest iteration of fan-fueled bitterness clear. "Laughable at this point," she wrote, adding that, while she knows she probably shouldn't give this brand of hatefulness the time of day, she just can't help herself. "I know I shouldn't read it," Tia continued, "but DAMN what is wrong with people??"
Suffice to say, those social media mongers who've seen Tia's latest IG Story should know already why the mean-spirited message she's referencing here was not OK, no matter which way you spin it. Those who have yet to actually read the message might want to head over to Tia's Instagram account (her IG Story, specifically), where the Bachelor alum shared an especially awful example of the kind of hate she's been receiving lately from her followers. "I f*cking hate you stupid hick b*tch," the message begins. "You ruined a wonderful relationship!!"
The DM's opening line pretty much sets the tone for the rest of the message, which proceeds to emphatically accuse Tia of sabotaging her BFF Becca Kufrin's (this season's Bachelorette) developing relationship with Colton. That, in addition to tossing a handful of nonsensically not nice comments Tia's way. After that, the screenshotted message continued:
"They're perfect for each other. You will die alone. The world is going to forever hate you. You knew she was growing feelings for him more and more each day and you watched your BEST FRIEND fall for him when you knew how you felt about him!!"
The gnarly message wraps up with a final "f*ck you" and a string of below-the-belt jabs that just felt kind of unnecessary. "He said he loves her, he will NEVER LOVE YOU!" the IG user wrote, before ending the message with an equally inappropriate (and really just plain rude) "raised-hands" emoji. Here, the user is ostensibly referencing Colton's burgeoning feelings for Becca, which Bachelorette fans watched pick up steam over the course of this season.
Well, all the way up to this past Monday's episode, that is. As scorned residents of Bachelor Nation (like Tia's Instagram hater probably) will probably have trouble forgetting, Becca sent Colton home this week, following a semi-uncomfortable exchange with Tia, in which her friend finally opened up about her feelings for the Bachelorette contestant. Judging by the string of statements Becca's made in Tia's defense since the whole debacle played out on the show earlier this week, it seems safe to say the Bachelorette isn't holding onto any hard feelings.
The same can't be said for the likes of Bachelor Nation, whose residents have been giving Tia a really hard time these last few days. But in pretty typical fashion for Tia, whose strength of character is a huge part of what fans love so much about her, it sounds like she's doing her part to rise above. In a follow-up post to her Instagram Story on Wednesday morning, Tia shared a sassy video clip that proves she's not letting the haters get the best of her.
"I'm still here, people. Alive and well," Tia says, bright-eyed, into her smartphone camera. "I think I'll just stick around forever just to piss some of y'all off."
So, who else will be taking a note from Tia's snarky wits the next time they've got to shut down some haters of their own? The Bachelor alum might be famous for her sweetness, but she certainly knows how to stand up for herself when need be.