Here's The Timeline For The Royal Wedding So You Can Follow Along At Home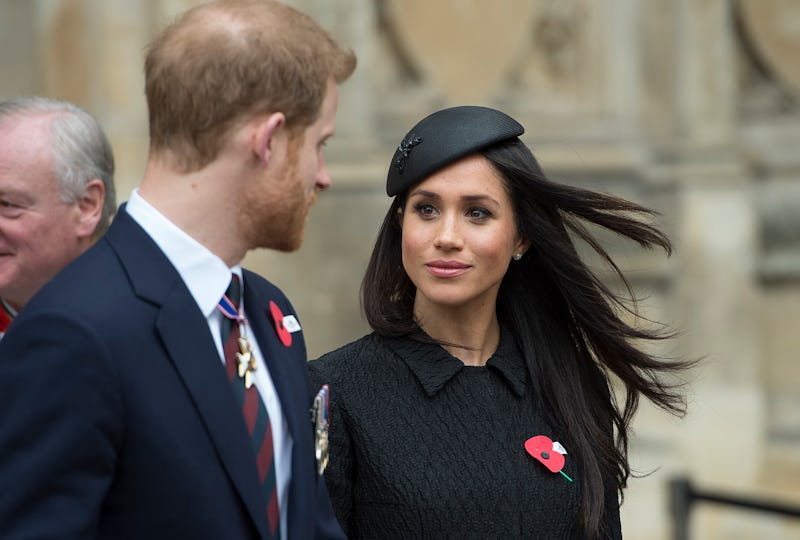 WPA Pool/Getty Images Entertainment/Getty Images
The royal wedding ceremony for Prince Harry and Meghan Markle will be just one hour long. But the day's activities will last much longer than the church ceremony. If you're planning to watch the celebration on TV this Saturday, May 19, you'll want to know exactly what the timeline for the royal wedding is, so that you don't you don't miss any of the events.
For fans who might not necessarily want to wake up at, say, 4:00 a.m. ET, there's some good news. Prince Harry and Meghan Markle, along with the rest of the royal family, aren't the first to arrive at St. George's Chapel at Windsor Castle. So if you want to sleep in a little bit, you'll still be able to catch many of the day's events. (You won't want to sleep in too late, though — the ceremony starts at noon BST, which is 7:00 a.m. EST.)
As with the royal wedding of Prince William, Duke of Cambridge and Kate Middleton, Duchess of Cambridge, the upcoming royal wedding will be televised by various U.S. channels and streamed online. If you're planning to watch the ceremony, along with the procession of royal and non-royal guests heading into the church, here's exactly what time everything is happening on Saturday.