This Country Is Using Tinder The Most At The World Cup This Year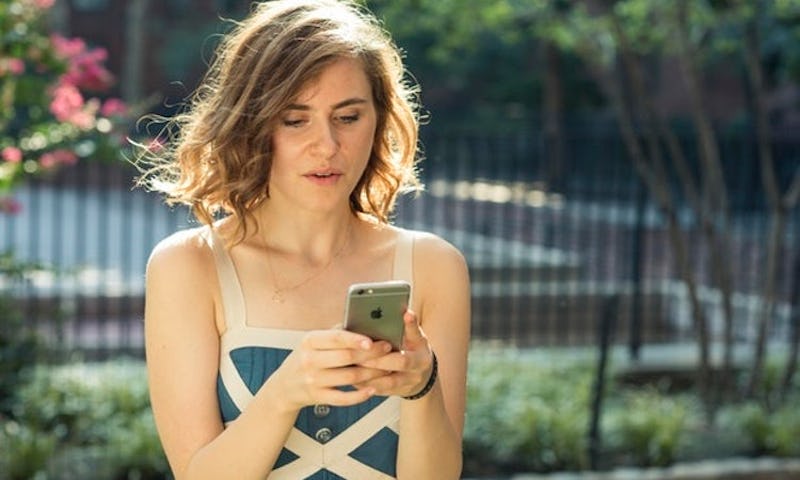 BDG Media, Inc.
The FIFA World Cup has been going on in Russia since June 14 and it's hard to find someone *not* watching it. Over the month-long football (read: soccer) tournament, 64 matches will be played. However, Tinder matches are proving to be the top winner so far, with 66 percent more matches happening off the soccer field, according to new research from the dating app. There's also been a 42 percent increase in right swipes. Even though the United States is not competing in the World Cup, they are when it comes to using Tinder's Passport feature. In fact, at the moment, the U.S. is using it more than any other country.
Overall, Tinder Passporting to Russia is up, as the dating app says the feature's seen a 24 percent increase. When you think about all the Tinder users out there — according to a Tinder spokesperson, each day, there are more than 1.6 billion swipes on Tinder — that's a *lot*.
"Tinder is used in more than 190 counties and is available in more than 40 languages, and Passport allows you to make connections with people from anywhere around the world," Rosette Pambakian, Tinder's Head of Brand, tells Bustle. "With such a massive, global sporting event like the World Cup, Tinder users outside of Russia can still swipe and match with people who are on the ground experiencing the excitement of the event live."
How The Tinder Passport Feature Works
If you haven't used the Passport feature — which you have to pay to use — here's the DL. Aside from just seeing potential matches in your current city or state, you can check out people thousands and thousands of miles away, like in Russia. You set your location to the one of your choice and then start swiping. So, if you're off to the World Cup, you can start chatting with matches before you arrive and set up dates in advance. Talk about #DatingEfficiency, right?
Plus, if you're tired of the dating pool within your usual X-mile radius, the Passport feature can be a great option to increase your number of matches and dates. And, the thing is, it's not just wishful thinking: Some people have met and gotten married by using Tinder's Passport feature.
It seems that every time there is a huge worldwide sporting event, Tinder usage spikes — and not just when it comes to soccer. At one point, there was an 1,850 percent increase in Tinder users who Passported to the Olympics in PyeongChang, South Korea. Fun fact: Some Tinder users even matched with athletes, because, why not?
With 26 million matches made on Tinder each day around the world, it's really not a surprise that more people are Passporting to the World Cup in Russia. Plus, 1.5 million Tinder dates happen worldwide each week — and, when it comes to finding your perfect match, does location really matter? In any case, it's a great way to have an excuse to finally visit a new place, like Russia.
Without further ado, here are the top 10 countries Passporting themselves to Russia on Tinder.