This Fan Favorite Makeup Brand Is Expanding Its Foundation Shade Range & People Are Here For It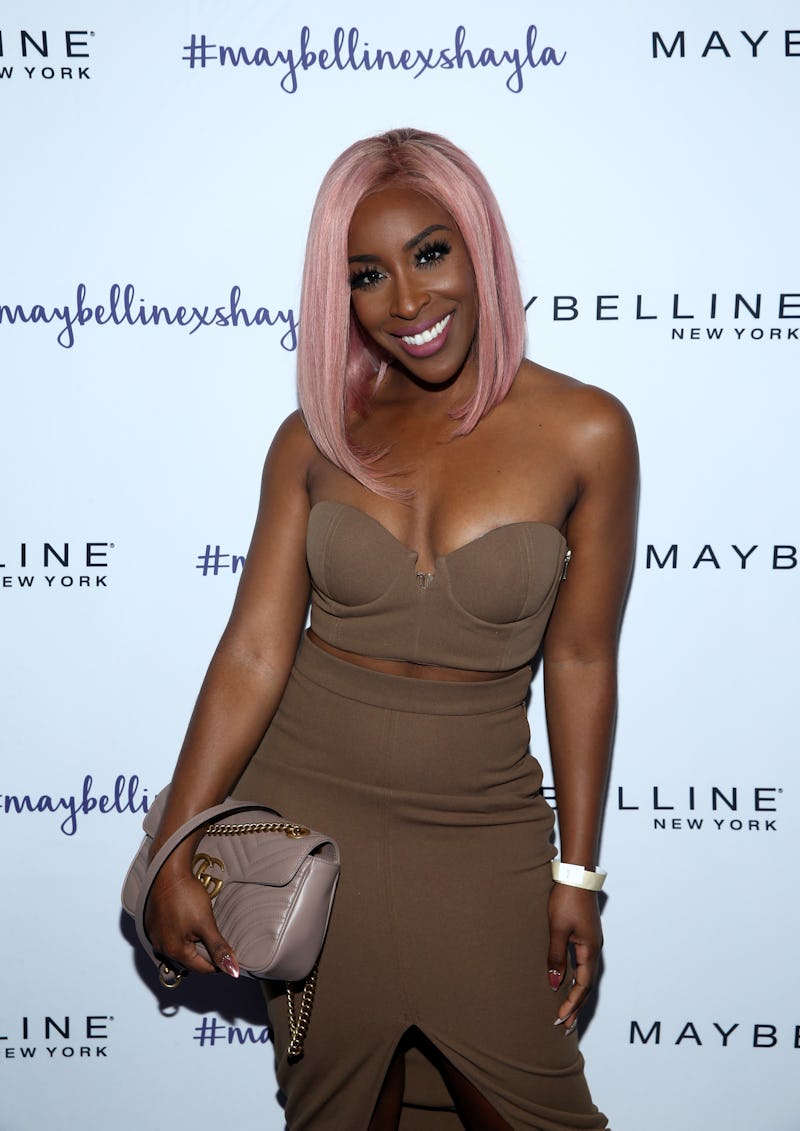 Phillip Faraone/Getty Images Entertainment/Getty Images
Complexion products in the beauty world aren't always the most inclusive. From small shade ranges to a lack of diverse undertones, there's definitely room for improvement especially when it comes to foundation lines. Too Faced is now expanding their foundation shade range thanks to Jackie Aina, and the beauty blogger is now letting fans know just how the collaboration came to be and what to expect.
Aina has been a powerful and outspoken advocate for diversity in the beauty world. Unafraid to speak out when brand's products aren't inclusive enough, she has made a serious, meaningful mark on beauty. And Too Faced has noticed. The brand, which is famous for their Better Than Sex mascara and peach-themed goods, is now beginning to look closer at their complexion product shade ranges with the help of Aina.
While Aina announced the collaboration on her 30 birthday in August, in a video posted to her YouTube channel, she is only now going into detail about the collab and its origins. Aina says Too Faced Co-Founder and Chief Creative Officer Jerrod Blandino and his team got in touch with her regarding their Born This Way Foundation and how they could work together to make it more inclusive. Aina explains that she'll be working with the brand this year and next to make the product work for women of color.
So when can you expect to see new products on the shelves? According to the YouTube video, they'll be up for grabs next year.
While the Born This Way foundation has a 24 shade range, a range much larger than some other high-end and drugstore brands, there is always room for improvement. Given the hopeful turn toward inclusivity in the beauty industry — here's looking at your HUDA Beauty and Fenty Beauty — perhaps more brands will begin to look toward women of color to help expand their lines.
Fans of Aina were especially happy to see her working to help a major brand. While she has collaborated with companies in the past, this Too Faced collaboration seems especially perfect for the beauty blogger.
Plus, Aina has always collaborated with and respected brands who are open to criticism. Only a few weeks ago, she openly praised Milk makeup for getting in touch with her after she gave constructive notes in a video. Considering that Too Faced reached out to the beauty guru, it's probably a safe bet to say that they value the same type of constructive critique.
Not only has Aina teamed up with Too Faced, but she's also been a meaningful and vocal critic of other beauty brands such as IT Cosmetics. The company just came under fire after founder Jamie Kern Lima gave a speech on inclusivity in the beauty world despite the brand's CC+ cream only featuring seven shades. While an expansion of the range does appear to be coming, Aina spoke out about the beauty brand's need to diversify and listen to women of color when they call for more inclusivity.
While there's little detail regarding what exactly will come out of their work together — other than a hopeful shade expansion in the Born This Way Foundation — fans can get hyped that a major beauty brand is looking to a woman of color to better serve their needs. And that is a major step forward.
If you love Jackie Aina, Too Faced, or both, you've got quite a bit to look forward to in the coming year. Now, it's just a matter of time and patience before we get Jackie Aina x Too Faced — and more inclusion.