Torrid's Black Friday Sale Includes $20 Plus Size Jeans & $15 Fall Skirts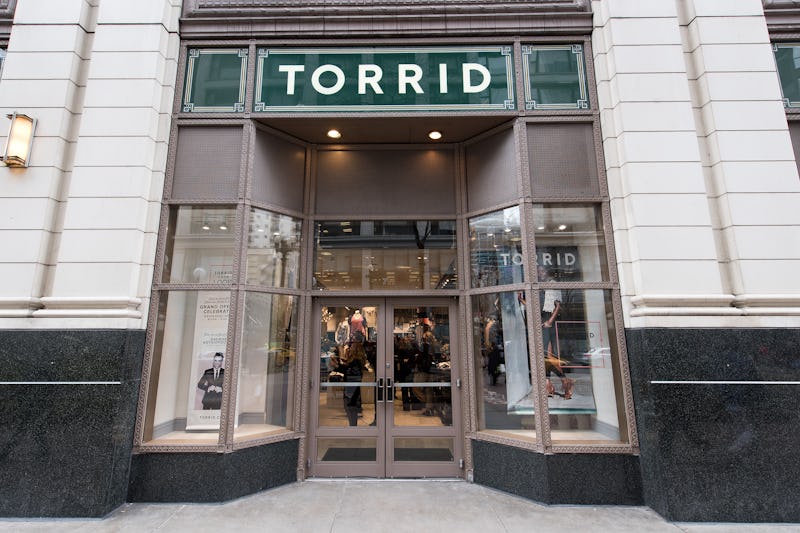 Daniel Boczarski/Getty Images Entertainment/Getty Images
Any sale that happens during any other time of year pretty much pales in comparison to discounts happening during the holidays. When sales claim they're "can't miss" level extra, it's not a lie. So when Torrid's Black Friday 2018 sale (offers sizes 10-30) releases that it's taking a 40% discount off of regular prices and 50% off its clearance, that's about as "can't miss" as it gets. Trust and believe you'll be waiting another year before seeing a deal of this caliber at Torrid.
It's no secret that shopping curvy and plus-size hasn't been the easiest (or the most affordable) task, but places like Torrid take just that much more weight off your shoulders to find something fitting and fabulous. So you'll be smart to find the closest galleria to shop all your thick fall lewks.
This year's sale is starting early (like "before Thanksgiving" early), so don't go spending your entire check on payday. Beginning in stores and online on Wednesday Nov. 21, you can get ahead of the crowd and benefit on deals both regularly priced and on clearance.
So there's no excuse for you having allegedly "nothing to wear" when the time comes for you to sissy that walk to your next shindig.
Here are the best picks to look saucy this season.
Faux Leather & Knit Moto Jacket
Originally set at $100, this knit and faux leather combo moto jacket is sure to make you look like a bad mother tucker this winter season.
Black & White Stripe Ponte Pencil Skirt
When you see something at Torrid for $15, it's not something you want to pass up on. Work this black and white striped into your day-to-day for something a little more slinky in the workplace.
Black Faux Suede Cone Over The Knee Boot
This wide width and wide calf boot is made for gals who want a little extra wiggle room. After a 40% discount, you can strut down the block in these babies for just under $50.
Red A-Line Trench Coat
Coats in itself make a statement and one in firetruck red is sure to nab the spotlight (if you're that kind of stunna). Let this A-Line trench coat say all the words to your holiday fling this season.
Green Blue Lace Microfiber Push-Up Plunge Bra
There's no doubt getting your girlies out and into this plunging push-up bra dipped in green and blue lace on clearance. And if you're feeling bold, put a blazer on top (or don't).
Black Lace Challis Wide Leg Jumpsuit
Just because you're a thick fashionista doesn't mean you have to wear a traditional gown for New Year's. Break the mold with this lacy black jumpsuit to stay comfy during the celebration. Oh, and there's pockets! You're welcome.
Black & Red Floral Ponte Active Joggers
Even if you're not the most active person on the planet, it's still really fun to dress as if you are. This single pinstripe floral jogger is one that'll have you going back to the site just to find the matching jacket. You know you can't resist the whole set.
Brown Drapey Sherpa Jacket
Something big and obnoxious may be the vibe you're looking for on some days in the winter and this sherpa will do well to match your energy.
Jegging—Teal Wash
Jeggings are the winter comfort clothes to fool all your fashion-forward friends. You'll be happy to know these teal jeggings were once $60, but the 50% sale on clearance makes these only $22. Get your favorite color while they're still in stock.
Curvy cuties, your time to rule the fashion streets is now, and the sale has already started. So dig in those pockets and scope out the looks that make you your most fly.