Bachelor Nation REALLY Came Through For Annaliese On 'BiP' This Week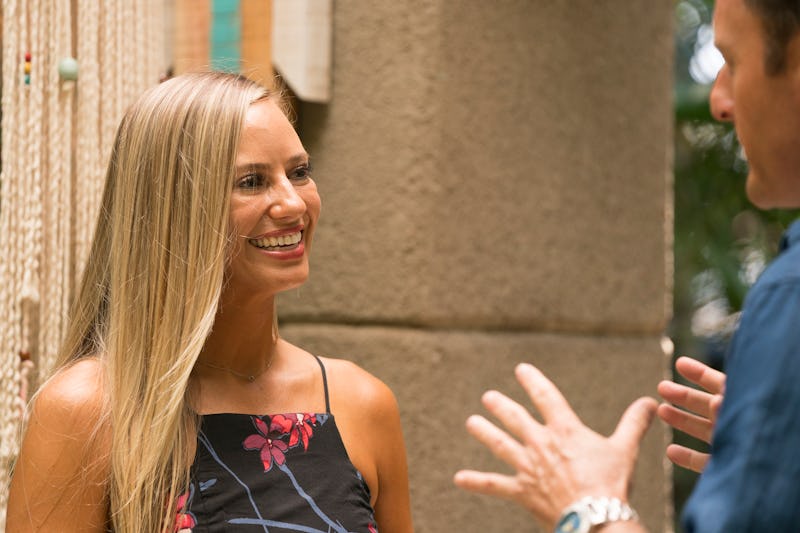 Paul Hebert/ABC
Let's just say it's not a great episode to be Annalise on Bachelor in Paradise. When Jenna showed up on Tuesday night's episode, Jordan made a beeline for her, and he never looked back. And now, people are taking to Twitter to share tweets about Annaliese on Bachelor in Paradise, and everyone feels so bad for her. Rightly so.
On the season premiere last week, Jordan seemed 100 percent set on Annaliese, even before they'd had the chance to meet. He knew he wanted to spend time with her, and went out of his way to do so, even planning a dinner on the beach for them despite the absence of a date card. At first, Annaliese wasn't sure, but then, she ended up being convinced enough of his feelings that she gave him a rose at the first rose ceremony in Week 2, and it seemed like they had serious couple potential.
But then, the day after, Jenna arrived, and she took all of Jordan's attention from the jump. They went on a date together, and by the time they returned, it was obvious that this is who Jordan was interested in, sadly enough for Annaliese. However, Jordan was kind enough to pull Annaliese aside and let her know what's up, and she was seriously bummed.
A Lot Of Fans Were Heartbroken For Her.
And this tweet pointed out how Annaliese must have been feeling watching all of this go down, because in Paradise, not only do you get to keep hanging out around the person who dumped you. You also get to witness them falling in love with someone else, which has to royally suck.
But a lot of fans were also impressed with Jordan and the way he handled the situation. To his credit, he did do the right thing by filling Annaliese in on his change of heart as soon as it happened so he wouldn't lead her on, and their conversation was surprisingly mature, considering how dramatic that could have been. They both get credit for being adults about the situation, even though it was definitely difficult all around.
So many people took to Twitter to point that out. Way to go, Jordan. He totally could have been a jerk, but he wasn't.
It Was A Decent Thing To Do, However Sad
Although other people weren't convinced that Jordan did the right thing, since he did kind of, sort of make it sound like Annaliese is his backup plan if things don't work out with Jenna, which isn't cool — if that's really what he was trying to say.
He Did *Kinda* Make It Sound That Way
Of course, others couldn't help but point out that this is yet another thing to add to the list of things that Annaliese doesn't like, along with bumper cars and dogs. Can someone give this lady a hug?!
Jordan seems happy with Jenna (minus the pettiness David keeps sending his way) and Annaliese is awesome, so there's no doubt that she won't have an issue finding someone who's into her — whether that happens on Paradise or not.