Prepare To See Juicy Tracksuits Everywhere Soon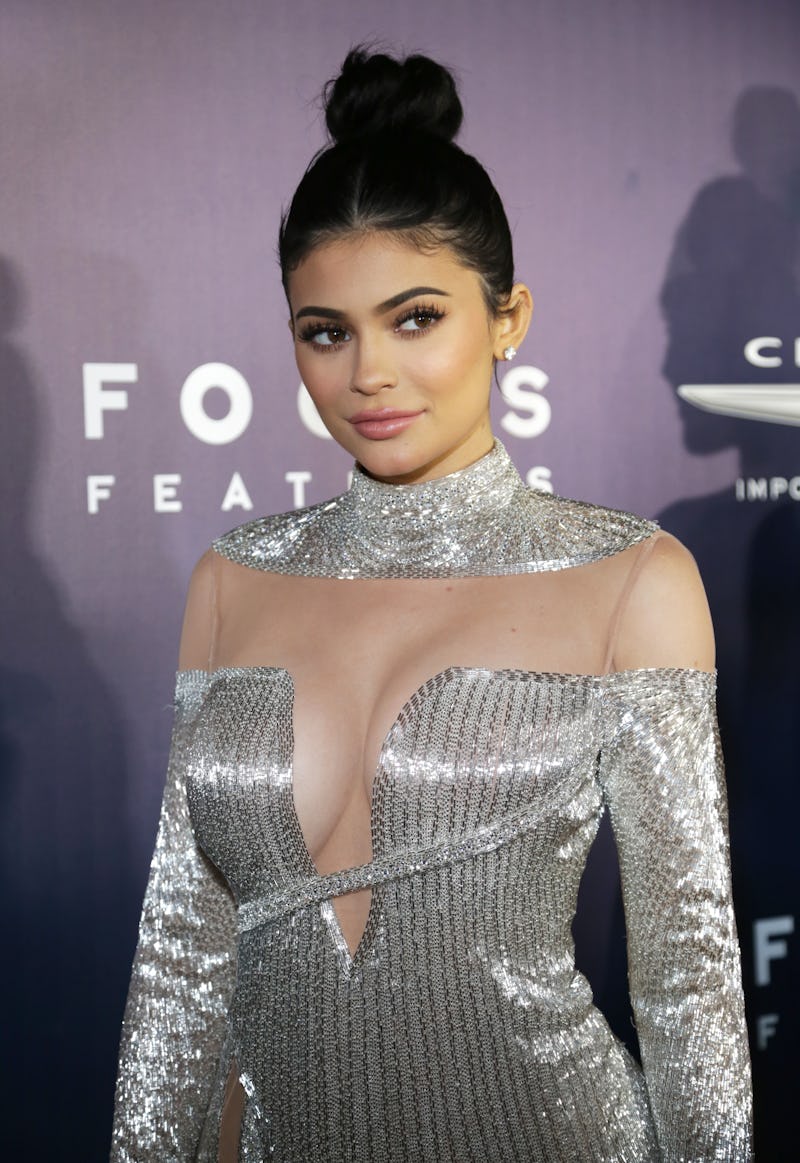 Loreen Sarkis/Getty Images Entertainment/Getty Images
When it comes to fashion and beauty, whatever this gal says is "in" is in. So, when Kylie Jenner wore a velour Juicy tracksuit, the world took that as a sign. Is 2017 going to be the year that these two-pieces from the early '00s make a full-on comeback? If she says so! These Twitter reactions to Kylie Jenner's Juicy moment prove people are here for this moment. Even if you're not sure you'll take part, you are going to see these sweats absolutely everywhere soon.
Of course, Jenner can't take all of the credit for bringing these back, however. As Bustle previously reported, the tracksuit is part of a Juicy Couture X Vetements collab, and Vetements has been super popular in "A list" crowds recently. Besides, the whole athleisure thing wasn't Jenner's idea, but she sure has kept it going. She is in those campaigns with Puma, after all.
While it may not be entirely because of her, you can guarantee that if you see these out and about on the streets — she definitely had something to do with it. She's just way too big of an influencer to not have a say in what everyone's wearing, you know what I mean?
Is she bringing it back? Umm, yeah. In a major way!
It's hard not to love a little velour/bling combo.
1. Major Comeback
Prepare yourselves. These are about to be everywhere.
2. Buying Now
Yep, that's pretty much how it works.
3. Grateful
For those of you who have been waiting for these to become stylish again, you can officially pull them out of your closets now.
4. Keep It
This is why you never get rid of clothing. Everything makes its way back eventually, right?
5. Wear It
Wear it, and wear it well!
6. Here For It
The revival is upon us!
7. What A Time To Be Alive
Let's get 2017 started off right, shall we?
8. So Good
Hard to argue with that.
9. Hunt For It
Go on and reach back into that closet.
10. Done And Done
And so it begins.
11. They're Back
Tell your friends.
Well, folks, here's to the 2017 Juicy Couture reign!