This New Book Is All About The Truth Of Women's Sex Lives & The Cover Is Cheeky AF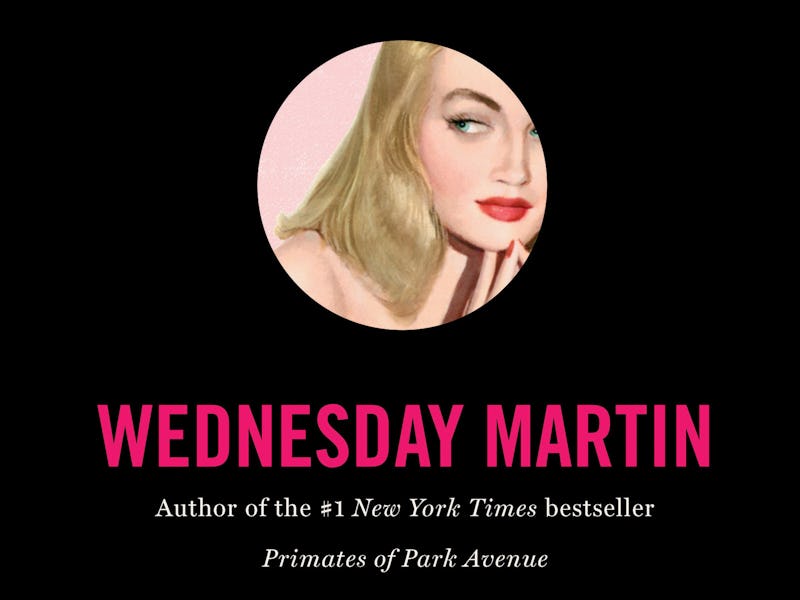 When it comes to women and sexuality, stereotypes are presented as truth more often than the actual truth. Women are confronted with a combination of poor sex education and the societal effects of slut shaming, and all of that has a real impact on the way individual women experience sex and lust and love. But in her new book, Untrue: Why Nearly Everything We Believe About Women, Lust, and Infidelity is Wrong and How the New Science Can Set Us Free, social researcher and author Wednesday Martin deconstructs many of the false beliefs that have negatively affected the way women's sexuality is viewed — including the deeply entrenched notions that women are the more naturally monogamous sex or that women's sex drives are shrinking violets compared to men's. In a cheeky homage to the contents of the book, Untrue has two covers — one on the outside, that tells some of the truth, and one on the inside that tells all of the truth. Bustle has an exclusive first look at the "inside" cover below.
Wednesday Martin, Ph.D is a social researcher and cultural critic who has written books like the 2009 nonfiction title Stepmonster: a New Look at Why Real Stepmothers Think, Feel, and Act the Way We Do and the 2015 #1 New York Times bestselling memoir Primates of Park Avenue, so she knows a thing or two about the lives of women and the ways they are influenced by patriarchal societal structure. But it's not only the contents of Untrue that sound completely game-changing — it's the book itself, too. This book turns everything we think we know about women and sex completely on its head, essentially undressing the falsehoods of female sexuality to reveal what lies beneath the layers of distortion women operate under. So what could be more perfect than a little strip tease cover reveal? Check out the front cover for Untrue below:
And for the full story, check out the inside cover below:
Untrue by Wednesday Martin, $28, Amazon
The saucy reveal of the women in her underwear is an homage to the contents of the book itself: stereotypes must be peeled back to reveal the truth of the matter.
Martin's book is sure to make a splash when it hits shelves on Sept. 18, 2018. And even though you've still got a few months to wait to get your hands on Untrue, if you're interested in reexamining your own experiences through a new lens, this is definitely one you're going to want to add to your TBR pile right now.