The Quebec City Mosque Shooting Is Tragic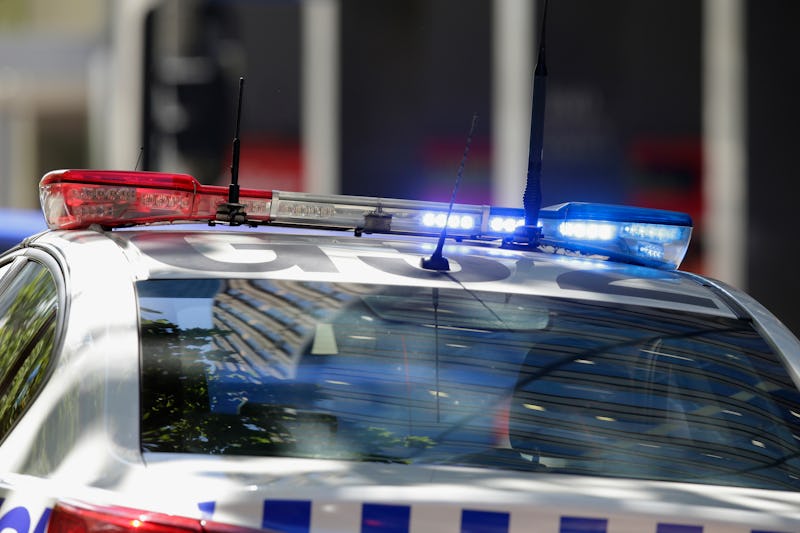 Darrian Traynor/Getty Images News/Getty Images
During evening prayers on Sunday, several people were reportedly shot dead at a Quebec City mosque after a gunman opened fire. Following the tragedy, which killed at least five individuals inside of the mosque, Mohamed Yangui, president of the mosque, spoke to Reuters. "Why is this happening here?" he asked. "This is barbaric." Yangui was reportedly not present at evening prayers when the shooting took place, though he had received calls from the scene shortly after. Update: A Quebec City police spokesman confirmed that at least six individuals were killed and that at least eight were wounded.
Sadly, this mosque has been targeted before. Just less than a year prior in June 2016, the Islamic cultural center found a pig's head at its front door steps. In Islam, pork products are forbidden, rendering the act a clearly Islamophobic assault on the religion itself. At the time, Haroun Bouazzi, co-president of the Association of Muslims and Arabs for a Secular Quebec, told CBC News that there exists a "real fear toward places of religious worship in our society." It's heartbreaking that his remark rings even truer today following the deadly shooting.
According to one witness, at least 40 people were in the mosque on Sunday evening when the gunman, or gunmen, began shooting. The Montreal Gazette, on the contrary, reports that around 100 people were present in the mosque during the shooting. At the moment, it's unclear how many were injured.
During a press briefing, Quebec City Police spokesperson Étienne Doyon said that two individuals were arrested, but did not provide further information. Quebec Premier Philippe Couillard was quick to respond to the tragedy, posting a tweet that promised to take action. Translated from French, his post reads, "the government is mobilized to ensure the security of the #Quebec population." And that population includes Quebec citizens from all backgrounds. He went on to call the attack "barbaric" and expressed solidarity with the victims and their families. Later, the premier of Quebec confirmed that the mosque shooting was a "terrorist attack."
Canadian Prime Minister Justin Trudeau also responded to the attack via tweet. "Tonight, Canadians grieve for those killed in a cowardly attack on a mosque in Quebec City," he said. "My thoughts are with victims & their families." Later, he released a statement describing the attack as a "terrorist attack on Muslims in a centre of worship and refuge".
"Muslim Canadians are an important part of our national fabric, and these senseless acts have no place in our communities, cities and country," he went on to explain.
And the solidarity is being expressed by Americans as well as the victims' fellow Canadians. Mayor Bill DeBlasio of New York City promptly tweeted, as well, urging people to stick together and defend one another. "Our prayers tonight are with the people of Quebec City as they deal with a terrible attack on a mosque," he said. "We must stand together." DeBlasio also confirmed the New York City Police Department would heighten security around religious institutions in the city following the news.
Right now, that collective message of unity couldn't be more important.