The Key To Vanessa Hudgens & Austin Butler's Relationship Success Is Pretty Straightforward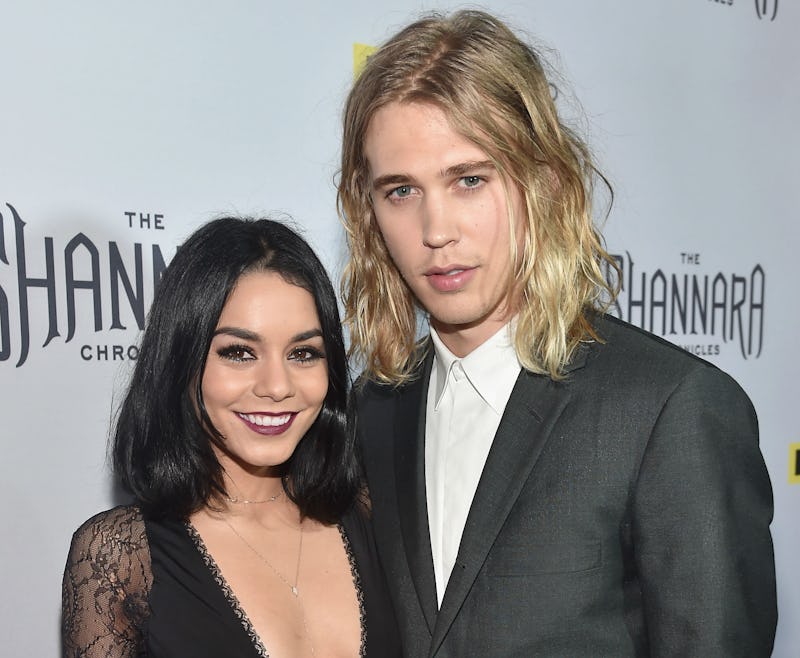 Alberto E. Rodriguez/Getty Images Entertainment/Getty Images
Seven years is a long time. Seven years is a long time in general — like, where were you in 2011? What was even happening in the world? — but it's an especially long time in relationship land. So, how does a couple last that long? Well, according to Vanessa Hudgens, her relationship with Austin Butler — whom she's been with for seven years — is still going strong, thanks, in part, to her own independence, the star told Women's Health.
OK, so that's only *part* of the key to their long-term love, but it's undoubtedly a pretty big part. And it definitely makes sense if you stop to think about it. You can't expect the person you're dating to constantly prop you up — it puts a ton of pressure on them, and it's not great for your own personal growth, either.
Of course, self-reliance doesn't come naturally for everyone, and it can often take time, experience, and maturity to develop. "In my 20s, I was still trying to find my voice," Hudgens told Women's Health. "I was afraid of confrontation. The biggest thing I'm trying to implement in my life now is valuing my words and letting them be known."
In finding her voice, Hudgens also found a renewed sense of confidence, which has directly translated to the success of her relationship with Butler. The 29-year-old — she'll turn 30 in December — told the publication,
"He inspires me more than anyone. We both respect, trust, and admire each other. It's so solid now because I feel strong as an independent woman. I am very self-reliant, but it's nice to have a best friend you can share victories with as well as losses ... He inspires me more than anyone."
Hudgens and Butler were first spotted out together back in September 2011, looking like quite the cozy couple while sharing a milkshake at Bob's Big Boy in Burbank, California. Ever since then, they've basically been inseparable. When their careers require them to be apart, though, they make sure to keep in contact.
"Just communication, communication is key," Hudgens told People in March 2017. At the time, Butler was filming the second season of The Shannara Chronicles in New Zealand, which Hudgens admitted made their relationship "very long-distance." Yeah, New Zealand is far.
So, how'd they make it work? "I think that if anything's bothering you, don't hold it in," she told the publication. "Always bring it up and just talk about it. Uncensor yourself and just be open."
Even though Hudgens and Butler have seemingly unearthed the secret — or secrets — to a lasting relationship, that doesn't mean they feel pressure to walk down the aisle any time soon. "I want to get married, travel, then have kids — probably in my late 30s," Hudgens told Women's Health. "Everyone's clock is different."
She's right about that. There's no need for her — or anyone — to rush into marriage. Seven years is a long time, sure, but they've got a lifetime of love ahead of them.